Email is still one of the best ways to build a relationship with both leads and customers, but what happens when you just can't think of a topic to write about?
Or what about when you need something more than just a one-off email?
In video below, I show you how you can take content from a brandable (PLR) report, course book or ebook and use it as the foundation for an email follow-up series.
This is a great way to quickly schedule a series of emails for both marketing and for building a relationship with your subscribers.
As a summary, here's what you'll need to do:
Step 1: Open the report or ebook you purchased
Make sure first that you have the rights to edit and use this content. It has to come with some type of Private Label Rights or other usage license that allows you to edit.
Step 2: Copy the content to a notepad file
I use the built-in Notepad on my Windows computer to create a 'text' or .txt document. That will strip out all formatting, which could get messed up in an email layout.
Step 3: Edit the content the way you want
Break up the content into email-sized portions and add/edit/cut etc until the emails sound like they're from you.
Be sure to add a good subject line, your standard greeting, and a signature and call to action (asking people to do something)
Step 4: Select a subscriber list to mail to
I used to use Aweber as my autoresponder service, and that's a great one to start with if you're on a budget. Now I use ActiveCampaign, which has a lot more features for automating different processes based on what your subscriber does. The point is to automate as much as possible.
Step 5: Paste in your emails, one-by-one
For the first email, you'll need to click on your program's equivalent of 'Create a Follow-Up Email'.
Then just copy/paste in your first email, add links and formatting and images, save, and set the time interval for delivery.
Also, if you want to provide your subscribers with a pdf version of the email content, you can always attach it to the email itself. Alternatively, you can embed the pdf or a link to the pdf on a 'gated' or hidden blog post that only people with a direct link or access can see.  Then just insert the blog post link into the relevant email.
For a really simple, low-tech way to provide a pdf, you can upload it to the Media Library of your WordPress site. When you go to edit that media, you can grab the link to it.  Then create a hyperlink to the pdf in your email.
Rinse and repeat with the remaining emails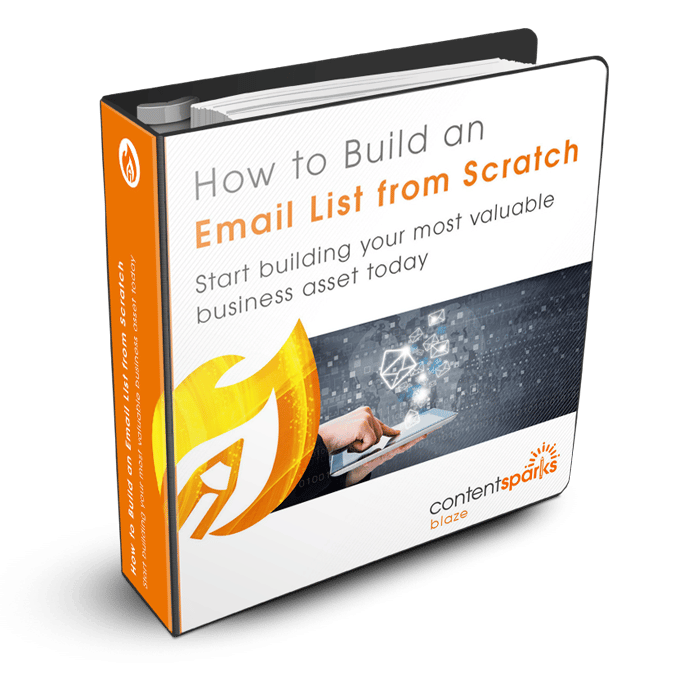 In the video, I used the opt-in report from a course we used to sell on Using Social Media to Build Your List. However, that one has since been retired. Another great option, which can be delivered in a variety of media formats is the following:
You can customize and edit anything in that course so that it works for your own market and needs.
And, depending on which license package you get, you'll get materials for creating an online course, live workshop, video series, or self-study eBook.