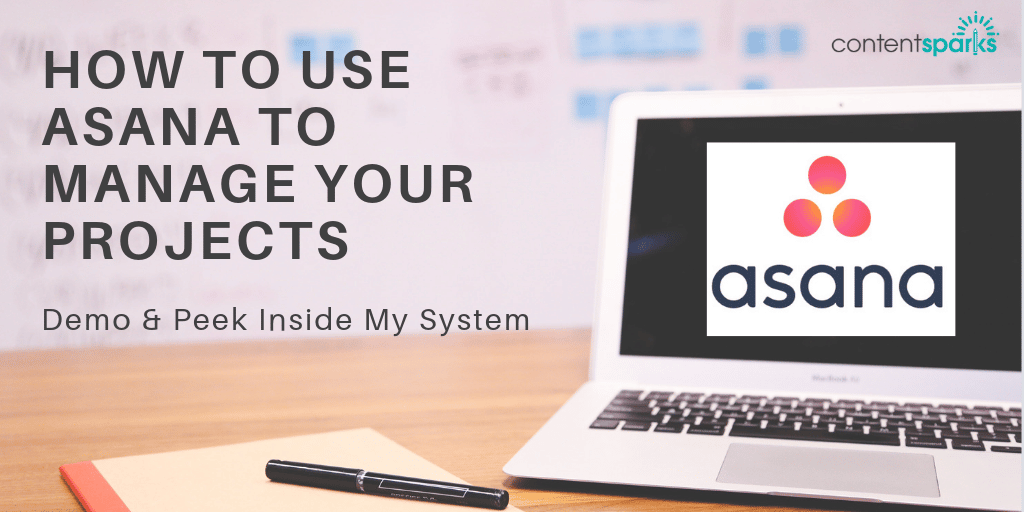 'Project Management' sounds like such a grand, complex, forbidding skill. And yes, when it comes to large jobs, such as developing new financial software, it can be hugely challenging.
However, you need to think of this skill from the viewpoint of a solo entrepreneur or small business owner. In that case…
When you apply the concepts of traditional project management to your smaller projects, it can mean the difference between huge success and minor progress.
My customers often ask me how on earth I can crank out so many products each month. Do I have a huge team working for me? No. Do I work 48 hours a day? No.
I use a strict project management process with templates I can use over and over.
The main tool I use for managing all the tasks in a project is called asana. Its free version is packed with features and sufficient for most small businesses.
Take a look at the sneak peek video I created that gives an overview of how I personally use asana:
In the video, I don't demonstrate all the features of asana since I don't use them all.
The key is to try out different project management tools and see what you're most comfortable with.
Here are a few tools that other customers of mine love:
As I mentioned in the video, I use Dropbox for file sharing and Skype plus email for communication. I also sometimes use Google Drive for working on documents at the same time as someone else.
There are a LOT of tools available, so just pick a couple to try first. When you find something that has the features you want and doesn't seem too complicated, go for it.
There will still be a learning curve both for yourself and any team members you bring on board, so be patient.
And use templates whenever and wherever you can!
If you'd like to learn more about project management and teach others the skills for moving a project from start to finish, check out our customizable course content by clicking on the link below:
A start-to-finish guide for small businesses and entrepreneurs
When you purchase a license to any of our brandable, ready-to-go courses, you get the rights to:
Edit the content any way you want
Put your name and branding on
Share with prospects, clients, and customers
Sell for 100% profit
We've done the most time-consuming part for you – research, outline, design, write, and develop support materials and slides.
All you have to do is add your own insights and branding. Then publish in whatever format works best for you – pdf, video, online course, email, etc.