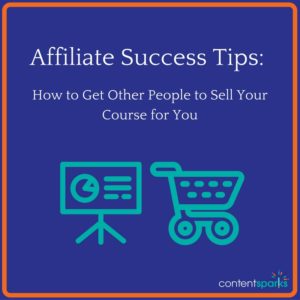 You've downloaded, customized, and packaged up your Content Sparks content so that it's ready to be released to your audience. Now what? How can you get your course in front of the people who will want to buy and use it?
If you're an established coach or trainer, with a nice long list of email addresses of hot prospects, then great. You may not need or want any help from others.
However, if you've got the perfect product, but no current customers to offer it to, it's going to take a lot of hard work and time if you try to market it on your own.
Finding and partnering with someone who has that long list of contacts, or another way of reaching them, is the perfect first step in creating a profitable opportunity for two parties with the same goals.
And the easiest type of partnership to set up is one in which you pay a commission to an 'affiliate'.
A successful affiliate partnership allows you to focus on creating the perfect product while someone else tackles the selling side of the equation. You simply provide them with the information, links, and materials they need to promote your product, along with a pre-agreed commission for each sale they bring.
Where can you find the right affiliates to sell your course?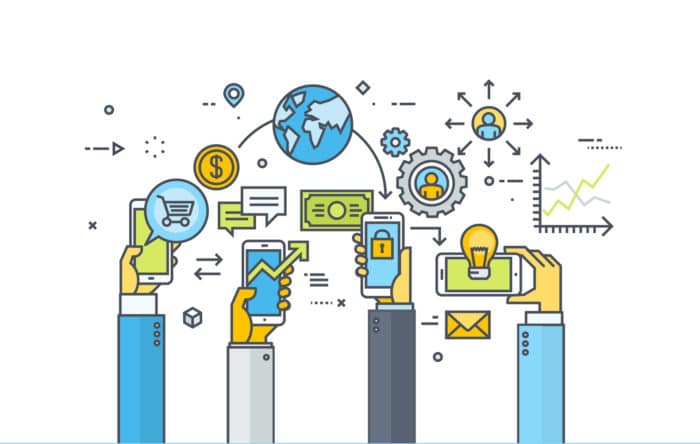 Naturally, you'll want to recruit affiliates who are familiar with your particular niche or industry since they'll already have a database of the right customers for your product. With that in mind, a great place to start would be to get in touch with the contacts you already have to see if they would consider promoting you in exchange for a commission. Don't hesitate to ask them if they know others who might promote you too.
Check out relevant online groups or forums to find other members of your wider industry community. Places like LinkedIn and Google+ are great social networks to scour for professional people who might be interested in your affiliate opportunity. Check their websites to see if they have their own affiliate program (usually in the footer links), since then they're more likely to be open to promoting others.
If you have the opportunity to attend any seminars or conferences in your industry, make it a point of networking and getting to know as many people as possible. Don't pitch them to promote your product right there, but stay in touch and explore their needs. These are people who you can create long-term, mutually profitable relationships with.
There are also a number of affiliate marketplaces, such as JVZoo and ClickBank, that work as platforms to offer your product to marketers who are already looking for something to promote. Consider using one of these as an easy option, especially if you're brand new to affiliate marketing.
Success Tips for Profitable Affiliate Partnerships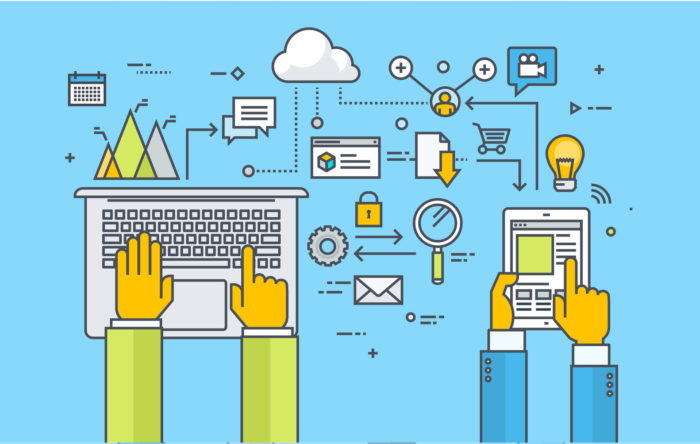 Be a Professional
Just as in any partnership, it's a good idea to focus on creating and maintaining a solid professional relationship with your affiliates. This means familiarizing yourself with who they are, their background, experience, and just what they're bringing to the table. At that point you can start to provide them with opportunities that work towards their strengths in promoting you.
Provide Resources
Wherever possible, try and put yourself in their shoes. For example, if you were to be tasked with selling a product or service, what materials would you need to do so? Make sure your affiliates are perfectly clear on what it is they're selling to their clients so that they are in a position to market the product or service at its full potential.
Consider Contests
It's also a good idea to give a bonus incentive to your affiliates. Some businesses use a contest in which top sellers get rewards – cash or even physical products. You can let your affiliates know that whoever makes the most sales in a given period will be rewarded with some prize. Then use a 'leaderboard' to keep everyone updated on who's winning.
Ask for Feedback
Keep in touch with your affiliates to check that they're happy with your agreement. Get feedback on the rate of commission you're offering and how they feel about the potential for sale of your product. Make sure you tweak your strategy accordingly. Your ultimate goal is for affiliates to come to you, and good testimonials from others is the best way to encourage this.
Pay Promptly
A common issue that creates poor relationships between producer and affiliate is inconsistent payment of commission. Make sure your affiliates know when and how they will be paid upon initiation of a partnership… and make sure you pay them on time to cement a successful relationship. 
Popular affiliate platforms
Before you can recruit affiliates to promote your product, you'll need to have an easy system set up for tracking and paying commissions. You have the choice of using a platform that does it all for you, including payments, a self-hosted software which you have to set up and manage, or something in between.  Here are a few popular options
ClickBank (done for you)
JVZoo (done for you)
Zaxaa (done for you)
iDevAffiliate (self-hosted software)
Amember (self-hosted software)
Infusionsoft (complete solution)
When you pick your platform, consider your own technical skills, support resources, and time availability. Sometimes it makes sense to just use a platform that does it all, so that you can get on to the business of recruiting affiliates and selling your new product.
Whatever you decide, don't spend too much time over-analyzing.
The longer your course sits on your computer rather than being promoted, the longer it will take to see your first sales come in. Don't wait for the perfect solution!
Want a handy list of places where you can go to find potential affiliates or other joint venture partners who will promote your product?
We've put together a list of ideas and links, along with a list of a few online course platforms where you can host AND sell your course.
Just click on the link button below to get your copy.
Want to teach your clients and prospects how to set up profitable affiliate relationships and other joint venture partnerships?
Check out our rebrandable, done-for-you course on Creating Profitable Partnerships.
CLICK HERE to learn more >> 
It comes with a complete set of materials for delivering your own course. And you can edit, put your name on, and even sell it for 100% profit