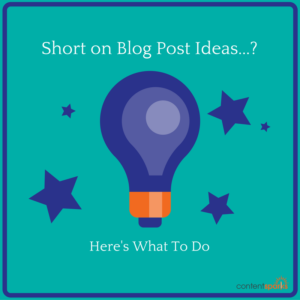 Do you ever get stuck on what to blog about? It's ok to admit it. Even the most proficient, master bloggers get a mental block sometimes when it comes to blog post ideas.
There are those wonderful days when you get up early, the coffee tastes better than usual and the sun is just a little brighter than it normally is. You sit down at your desk and your head is bursting with ideas for great content as the words flow from your fingertips to the keyboard.
But then there are those days when everything is just a little bit off. We all know them – The weather is miserable, nothing works, and you'd probably find it easier to win the lottery than think of something to write a blog post about.
So what happens when you have a deadline that needs meeting, or the timing is perfect for a brand new, witty and wonderful post, but you're just stuck for ideas?
We've put together a list of the best ways we've found to beat those Blog Post Blues.
Blogging in Advance

The best blog post to publish when you're stuck for ideas is, of course, the one that you don't even have to write.
Well, at least don't even have to write it then. If you take full advantage of those days when everything flows, you can pull together a number of different posts at once, and just keep them on standby.
Think about holidays that might be coming up that you could write about, or an anecdote that you readers might enjoy at any time and get them written down when you're in the mood to do it.
Keeping these posts locked and loaded in a 'Post Bank' that you can dip into when you're struggling for ideas will make your life oh-so-easier when creative times are tough.
Get Someone Else to Write it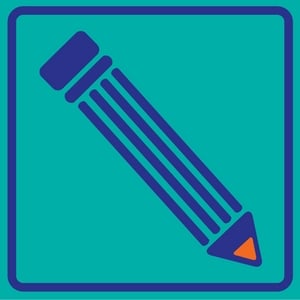 There are a couple of options when it comes to having someone else altogether write your blog post. If you're lucky enough to have someone on your team who just loves to put pen to paper, you can delegate the task to them. There are also a number of places that you can outsource the task; sites like writeraccess.com and textbroker.com are goldmines for eager creatives who will get it done quickly and at a low cost.
You can also purchase pre-written posts that you can spend a little time editing and adding your own touches to, such as our done-for-you PLR blog posts that are available in some of our larger products.
The important thing here is that you make sure you include the most important aspects of your own branding to any pre-written post.
That means not only including branded imagery or font styles/colors where appropriate, but making sure that the tone of the post sounds like you. It has to coincide with everything else you produce, and the overall message should be in line with your brand values and vision.
Brainstorm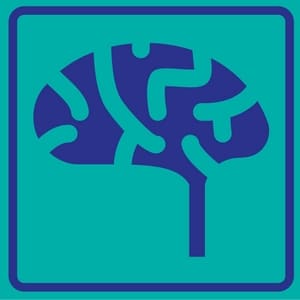 If you absolutely have to write this post now and by yourself, then you'd better get started!
Try mind mapping some ideas. Start with a general idea of what you'd like to write about and work your way outwards with elements of that topic that spring to mind. You can expand using further branches and see where you end up.
It's also a great idea to keep a bank of any ideas you might have. We use Evernote to jot down ideas, or we put them into a tab in our Content Planning Calendar. Even if you don't have the time to write the post then and there, you can refer to these ideas when you're struggling for inspiration at a later date.
Another good place to look for inspiration is your competition. What are they writing about? How is that being received by their audience? You might even find some gems of ideas in the comments that people have left that you can work into your own ideas. Get those ideas written down, or mind mapped, and allow yourself 15 minutes or so to just jot whatever springs to mind.
Social Media
 You can go one step further when it comes to looking at the comments of your audience and have a look what they're talking about right now on places like Facebook or Twitter. If you have a good idea of exactly who your target audience is, take advantage of that and see what's trending in their market right now.
If you have a strong social media presence such as a well-maintained Facebook group, you could even throw a few ideas out there to your regular customers and see what they think. Try asking them how they feel about a particular problem in your niche, or maybe even what tools or methods they might recommend to others to get some further inspiration.
Start with a Blank Canvas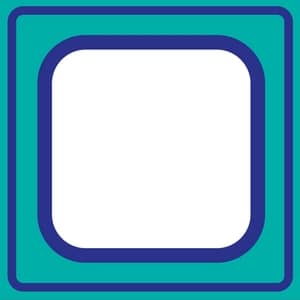 If you're still struggling for ideas for what to write, it might help to focus instead on how you want to write it.
There are a number of different ways to put together a blog post, but here are some of the more popular ones. When you've decided on a format for your post, you might find that something springs to mind that is just perfect.
1 – The Story of Our Company
Writing the story of the progression of your business is a great way to help your customers get to know you better. They can probably relate to some of the issues you've come across in the past and humanizing your brand is a great way to build an emotional connection.
Questions to Answer:
Where did your company begin?
What is your Unique Value Proposition?
What problems/needs were you trying to solve/fill from the outset?
How has that changed today?
2 – Top Tens
People love lists. Providing your audience with a list of your own favorite tools/influencers/apps/etc can provide not only an opportunity for relationship building, but also for cross and upselling your own products or services.
Top Ten Ideas:
Online tools for your industry
Complementary products/services
Influential people in your industry
Ways to get the most from a specific product/service
3 – 'How To' Post
How To posts are a great idea for running alongside a big product launch. You can show people exactly how to use what they've recently purchased with diagrams, photos and videos. It's also an excellent way to persuade purchasers who may be on the fence.
Questions to Answer:
How will this product solve your customers' problem?
What other benefits does it have?
What kinds of people utilize this product?
How is it used to its highest potential?
4 – Industry News
It's a good idea to make sure you offer informational content as often as possible. Use the time between product launches to cement your reputation as a go-to source of information for your audience by broadcasting content that is relevant to them in a way that they can easily digest it.
Questions to Answer:
What's happening right now that could be relevant to your audience?
In what ways will it affect them positively?
What actions do you recommend that they take to take full advantage of this opportunity?
How will your company adapt to these changes?
---
Need some more help with brainstorming blog post ideas?
We've put together a blog post planning workbook that will give you a handy place to get down any ideas and notes you might have, but also to start to think about when you'll post them. You'll also get a checklist to make sure you've got all the elements required for the perfect blog post, and then a template for pulling them all together and drafting your post.
Ready to go deeper and help your clients too?
We've created a rebrandable training course you can put your name on and use to teach your clients how to blog like professionals: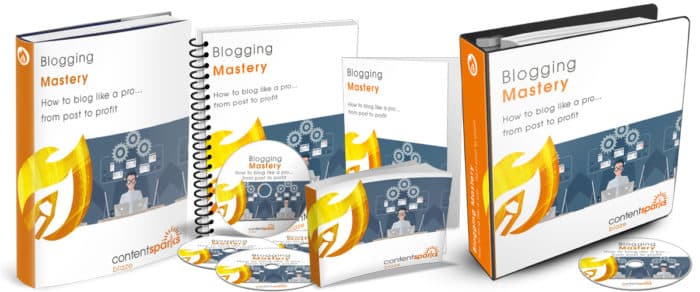 When you purchasing a license to any of our content, you'll get the rights to:
Edit the content however you want
Put your name and branding on it
Sell or share it with your prospects/clients/members
What are YOUR favorite ways to beat the Blog Post Blues?