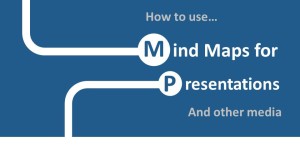 Mind Maps are a versatile tool that can be used in any number of ways, including using them to give webinars, create live presentations, and to record video.
In this video tutorial, I show you some tips and tricks for using mind maps for multimedia presentations.
I use Freemind in the video, since it's the most popular free mind mapping software. But you can use any mind mapping tool you prefer, so long as you can share or record your screen.
If you're more technically savvy, you could even export your mind map to a web page!
I hope that was all helpful 🙂
If you need content to create your own webinars, presentations, courses, and more – but you don't have time to create it from scratch – head over here to check out our brandable, ready-to-teach course kits:
==> CLICK HERE for customizable, done-for-you course kit topics
When you purchase a license to any of our brandable content, you get the rights to edit it any way you want, put your name on it, and then teach or sell it in any format – including converting it to mind maps!