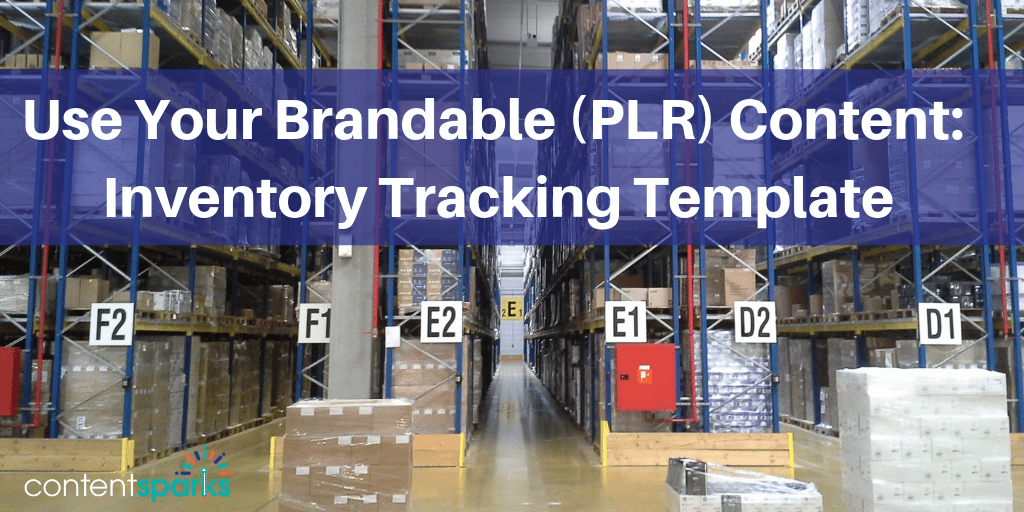 Do you have brandable (Private Label Rights) content sitting on your computer that you haven't touched? Or, maybe you don't even know what you have? You've either forgotten, or it's so disorganized that you can't possibly find anything.
It's a shame to have good content going to waste. And that includes content that you've only used once and could be recycling and repurposing!
To help you out, I've created a Brandable (PLR) Content Inventory Tracking Template. It's an Excel worksheet that you can use to keep track of all of your purchased content. You'll be able to:
Find content right when you need it. No scouring your folders or buying something you already have.
Determine the content providers you want to go to first when you do need to buy more content
Identify content you can repurpose for additional exposure or products
Identify content you can go back and promote for more traffic
While I've laid out the spreadsheet to be organized by topic, you can categorize your content in whatever way makes sense to you and add more columns to record other information you want to track.
I've also included a pdf with instructions for filling in the tracking template.
Go ahead and download your Brandable (PLR) Content Inventory Tracking Template by clicking on the following Download button:
Take a little time one day to look through your hard drive and record the content you have. That's the hardest part.
Then, every time you buy some content, list it on your tracking spreadsheet so you know it's there. It only takes a minute!