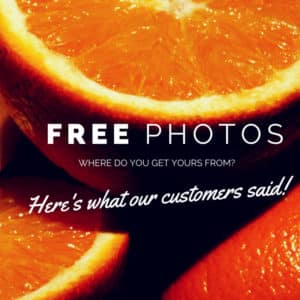 I say it all the time when I talk about how to customize your content, but it bears repeating:
You must add images and graphics to your content to make it engaging and shareable!
Visuals are among the top content shared on social media.
Check out this statistic:
Socialbakers.com looked at the top 10% of posts made by more than 30,000 Facebook brand pages and found that photos saw the most action—with a whopping 87% of total interactions. No other content type claimed more than 4% of the overall post pie. (Source: eMarketer)
Quality images also make any piece of content look more professional AND they give you the opportunity to spread your brand. Just be sure that you're consistent with putting a logo on your images and keeping your color scheme and fonts the same.
You can use a free tool like Canva to create graphics, or your trusty slide software. However, photos with some text on top are probably the easiest form of visual content to create. Of course, every blog post you write should have at least one image in it too. This makes it easy to pin to Pinterest and share via social media with an image that shows up in the news feed.
Where can you find great photos without spending a fortune?
What you DON'T want to do is just grab them from other people's websites. You'll risk violating a copyright law.
Yes, you can take your own photos or purchase royalty-free ones, but you can also get high quality ones for *FREE*
When I asked my own customers where they get their free royalty-free images, these are a few of the favorite places they suggested: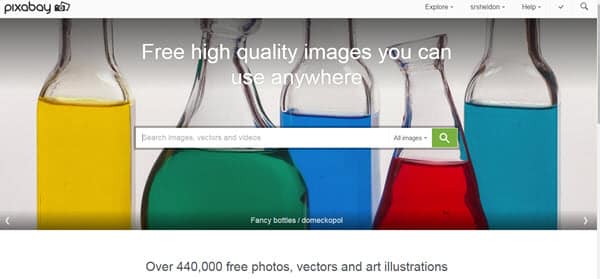 Pixabay is my first stop for free photos. It has some really high quality images and a pretty good selection. You can also contribute your own photos, but they're strict on their quality control, so don't assume yours will be accepted.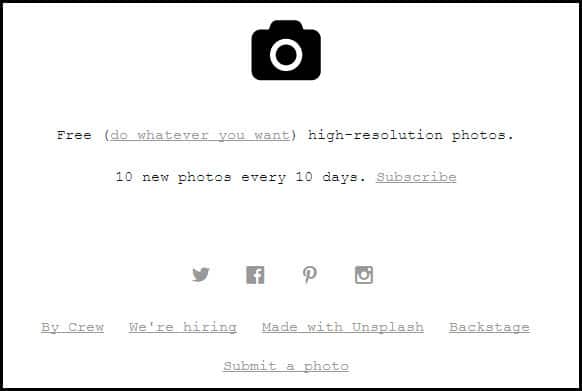 I adore the photos at Unsplash, but I just have one complaint. It's really difficult to find anything! You can be in there for weeks enjoying all the gorgeous photography and still not find 'just the right image'. There is a search function by keyword, but the breakdown isn't great and you'll be scrolling for a long time through results.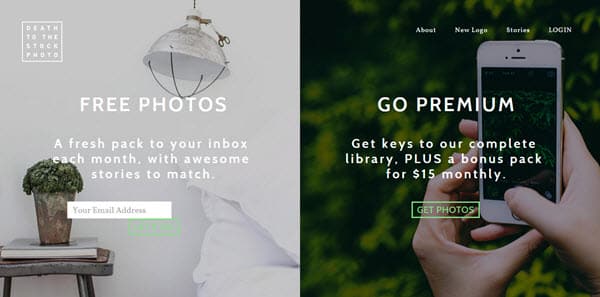 You'll get a fresh pack of photos sent to your email inbox each month with Death to the Stock Photo, so it's potluck as to whether you get ones you can use. However, the images are absolutely stunning, so give it a try. Get the premium monthly membership if you like what you see since that unlocks everything.
You'll have to use Getty Images' embed code (see image above for example) and give attribution to the source for photos, but there are some exceptional ones available, so it's worth exploring when you need something quick for your blog. No commercial use though!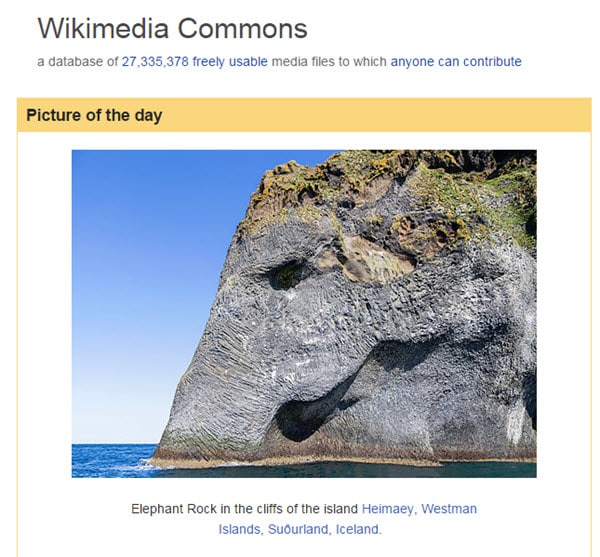 All the images in Wikimedia are freely usable and anyone can contribute, so the quality is going to vary. Check the license rights on each, but most can be used any way you want. You just may have to say where you got the image from and who created it.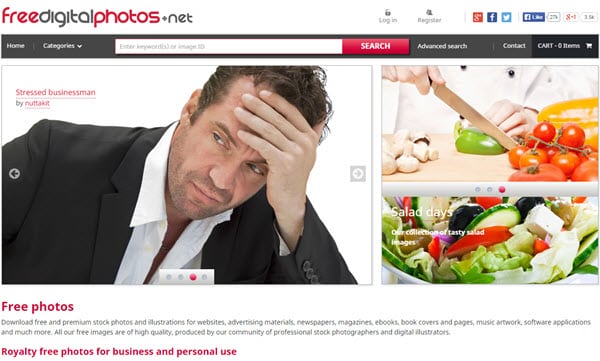 There are loads of free photos at Free Digital Photos too, which you can search by photo or illustration and by keyword. It will also give you the option of looking at Random, Newest, or by Popularity.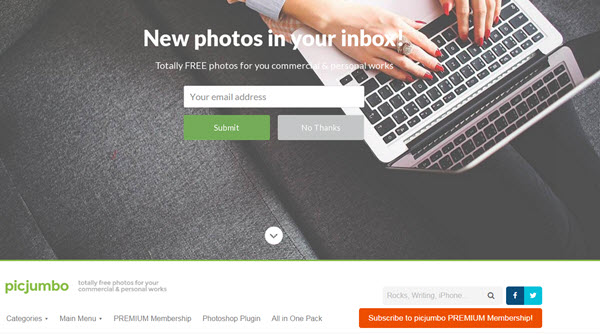 PicJumbo has photos, vector images, and videos – all searchable by keyword and categories. They also have a Premium membership which includes more photos, both new and older ones that are no longer on the site. Another option is to just pay a 'fair price' (you set it) to purchase a full All-in-One pack of around 600 photos from the site.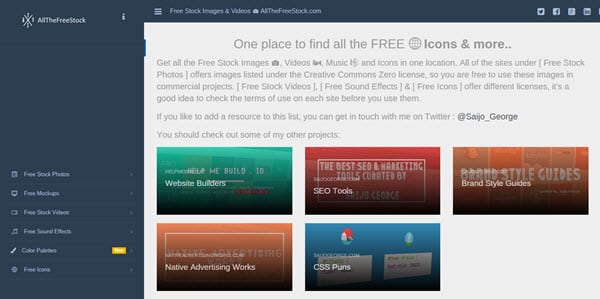 All the Free Stock is a site that pulls from a huge number of free commercial stock photo sites and you can quickly search through them. Just be careful not to get carried away and spend all day.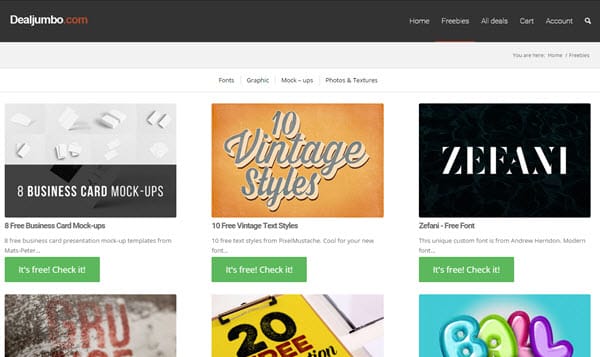 DealJumbo is a site for designers, but there are also some freebie photo packs.

At Flickr, just look for "Creative Commons" photos and be sure to examine the rights. There are many images that can be used for commercial purposes with just an attribution needed. You can use the "Advanced Search" feature to narrow things down.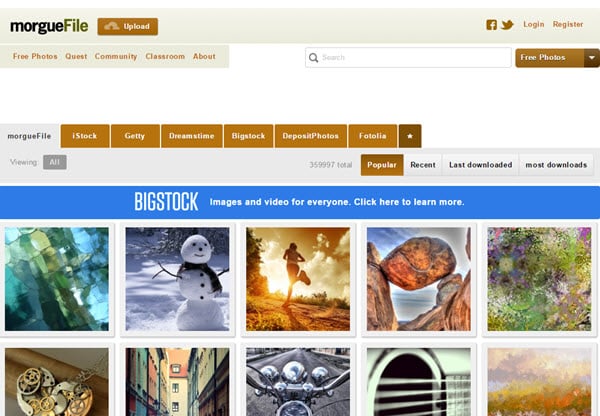 Morgue File is especially good for landscape and nature photos. Again, all free, but look at the rights. Some images require attribution and some require that you make alterations to the image.
A final note….
For any brandable, done-for-you content you purchase from ContentSparks.com, try using some free images from these sites to spice up the content.
And if there are already images included in your content, try swapping them for ones of your own choice. It will help make your content unique.
What are YOUR favorite sources for free images?