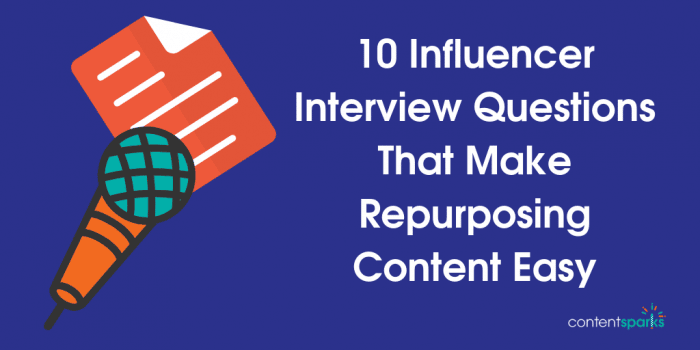 Whenever you create new content, you should always be thinking beyond the first publication to how you can repurpose your content into other formats for maximum visibility.
Interviews with key industry influencers are just one more form of content, and they can just as easily be repurposed as any blog post or email you write – so long as you structure your interview questions strategically.
But first, why should you be conducting interviews with industry influencers in the first place? Because…
Interviews are your fastest route to building your own visibility and credibility in your market.
Just think about any of the most famous talk show hosts on television. People like Stephen Colbert, David Letterman, Jay Leno, Ellen Degeneres, Jimmy Fallon, Johnny Carson, and Oprah Winfrey all have one thing in common….
They excel at asking questions that their audience wants to hear the answers to.
[tbpquotable]The greatest interviewers ask questions their audience can't ask for themselves, but desperately want to[/tbpquotable]
And all the popular talk show hosts are famous because of the people they find to interview and the way they actually conduct those conversations.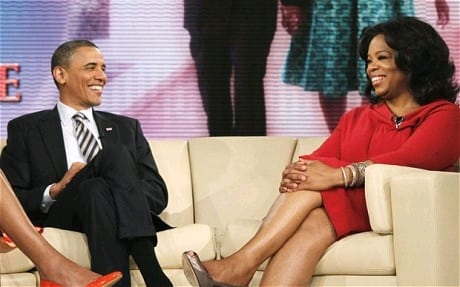 Oprah interviewing President Obama
For your own interviews, you'll need to identify who has the most influence on your target market – as they relate to YOUR business. For example, if your business is focused on social media, look for the people who are widely known for their expertise in things like Facebook advertising or Twitter traffic.
When it comes to actually interviewing these people, the interview questions you ask will determine how easy it will be to get a good conversation going and provide the type of information that your own market will value.
AND, the way you structure your questions will determine how easy it will be to repurpose the resulting content you get.
If you can focus your interviewee on a handful of themes, you'll end up with several sections of the interview that can be divided up or combined with other interviews.
For example, say you conducted 7 interviews and asked each person about the one gadget that they couldn't live without. You could then create a blog post, article, downloadable report, infographic, slideshow, or other content just focused on the answers to that single questions from those 7 people.
In the same vein, if you ask someone their top 3 recommendations for picking a new business idea, you could use the answer as a single article on its own.
Here are 10 interview questions whose answers will give you content that's easy to repurpose into blog posts, short reports, emails, graphics, and more
1. What are your 3 favorite tools for doing [something your audience cares about]?
This is typically an easy question to answer, but also one that everyone always wants to hear about. There's endless curiosity about what tool, gadget, software, platform, etc. is the best.
2. What 3 things does anyone starting in your industry need to know?
If your audience is looking to break into an industry, they'll want to hear what someone who's already successful there has to say for advice.
3. What would you do differently if you were starting in your industry now?
Like the previous question, your audience benefits from knowing what mistakes they should avoid, if they can.
4. Which people or books have had the most influence on your growth and why?
Who influences the influencers? This tells your audience who else they should follow.
5. What would you say is the #1 key to success in your business?
Ah, the magic #1. It's even more powerful than the number 3. Who doesn't want to know the key to success?
6. Talk about the biggest failure you've had. What did you learn from it?
This can be a risky topic for some, but your audience wants to know that they're human. And seeing that a successful industry expert has failed too gives them hope, and some lessons (hopefully).
7. What has been your biggest customer success story? Why do you think it was a success?
By letting your interviewee talk about a case study of success, your audience also learns about the type of mindset they need to have.
8. What are the most common objections you get about buying your product/service? How do you answer them?
Talking about objections is another lesson in marketing, if marketing is something your audience wants to know about.
9. What does a typical day in your week look like?
Give your audience a sneak peek inside the life of an industry influencer. They'll get some good tips and another reassurance that they're not so different. This question has the added bonus of being an easy one for interviewees to answer.
10. What keeps you going when things get tough in your business?
Like the questions on failures and objections, a question about what keeps your interviewee going shows your audience that difficult situations are inevitable. And naturally, they want to know how to overcome those hard times!
Any one of these questions can lead you off into multiple directions, so be prepared in advance for the fact that you won't get all your questions answered.
Create a list of your top priority questions and share those with the interviewee in advance. Find out if there are any that you should stay away from.
For example, some interviewees just may not want to talk about where they failed – even if it makes for valuable advice! But most influencers are open about discussing successes AND failures. After all, their openness is part of why they're followed in the first place.
Want to learn how to use interviews with influencers to build your own business?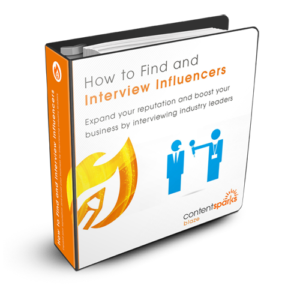 With How to Find and Interview Influencers, you'll get everything you need to LEARN, TEACH, and ATTRACT STUDENTS to your own step-by-step course that will help your customers identify and connect with industry leaders, so they can conduct expert interviews that expand their own reputation and grow their business.
Want to get interviewed by influencers yourself?
If you'd like to build your reputation and expand your reach to a new audience, be sure to check out our done-for-you course: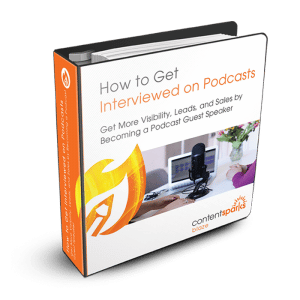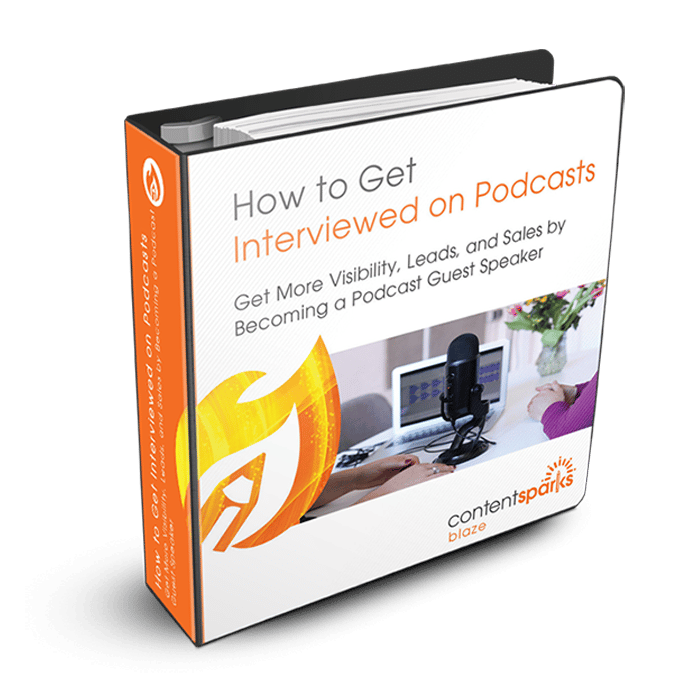 With How to Get Interviewed on Podcasts, you'll get everything you need to LEARN, TEACH, and ATTRACT STUDENTS to your own step-by-step course where you'll teach your audience how to get more visibility, leads, and sales by becoming a podcast guest speaker.
When you purchase a license to any of our ready-to-go course kits, you get the rights to edit it any way you want (or leave as-is) and add your own name and branding.
Then use your new course to:
Attract new clients and customers (such as with a free training, webinar, or eCourse)
Add a new stream of income (such as with a paid course or workshop)
Keep your current customers successful and coming back for more (such as with bonus webinars, videos, and other learning resources).
Enjoy!