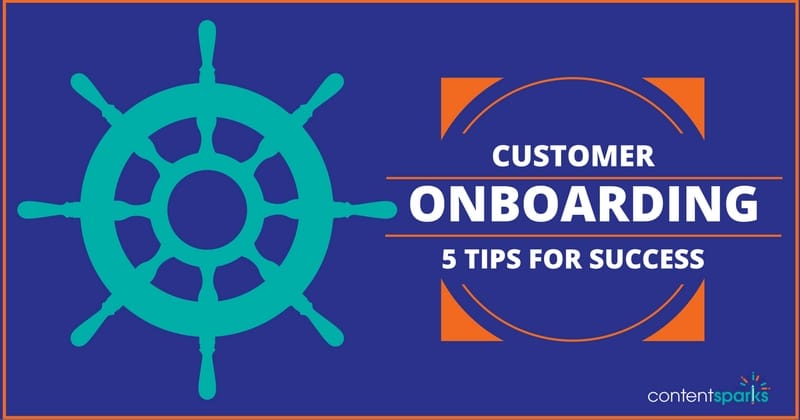 As a business owner and marketer, you probably spend a lot of time focusing both on your product (or service) and how on earth you're going to get people to buy it.
But the sale is only half of the story.
A great post-purchase experience will result in a happy customer who loves what they bought and who gets all the results they expected and more. They're the ones who sing your praises, buy more from you, and refer others.
However, a bad experience will result in buyer's remorse, a dissatisfied customer, and sometimes bad press that can haunt your business for a long time to come. That's aside from the fact that the customer is unlikely to come back.
So what should you do?
Create a detailed, reliable customer onboarding process that each of your customers experiences after they buy.
Your process could be as simple as a series of emails with some instructions and support. Or it could be a more complex system of tutorials, follow-ups, support calls, and more.
Use the following customer onboarding best practices as you begin to plan out your own system, regardless of whether it's one of our courses you're selling or something else. All the tips are based on concepts you can teach in our course on Customer Onboarding: After the Sale.
1. Start with the End Result
Before you even begin to plan out your onboarding process, think about what determines success for your customer. All your post-purchase actions should be aimed at achieving that success.
For example, if you're selling a bedside coffee machine that wakes up people with a fresh cup of coffee, think about what your customer really wants from it. Is it the perfect cup of coffee that they're looking for? Probably not, though they'd certainly want it to taste great.
Their ultimate motivation in buying the machine is probably more about waking up more easily in the morning and feeling more energetic from the very first moment of the day. That leads to them being more productive during the day and feeling they've achieved more by the end of the day.
But don't just guess at it. Ask your customers what they're looking for. Conduct surveys. Interact on social media. Get to the root of what defines success with your product or service.
Then work backwards from there to create your onboarding process. For the coffee machine example, certainly you'll need basic information to help customers use your fancy coffee machine correctly and prepare the perfect wake-up cup. But also think about other content you could share with them on sleep habits and productivity.
And finally, you can plan other products that will complement their first purchase, such as specialty coffee or a mini-fridge for keeping creamer at their bedside.
2. The Secret is in the Details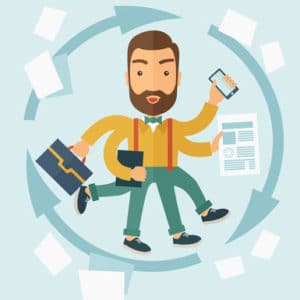 When you first start planning your customer onboarding process, you'll want to lay out a big picture of major steps. These could include the most essential post-purchase communications, direct interactions with customers, and key support materials.
It's essential to have that big picture view, but then you need to get right down into the weeds. In order to have a streamlined, easy experience on the front end for customers, your backend systems need to cover every single possible detail.
That means you'll have to break down your whole process into tasks and sub-tasks, with clear timing and responsibilities. Note every piece of content, where it fits, what goes into it, and how and when it will be delivered.
3. Go for the Quick Win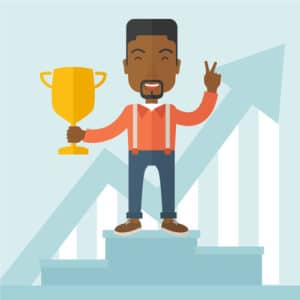 Especially if you're selling something that will take time to see results, look for ways customers can see progress within the first week or so. If it's going to take 3 months to get value from their purchase, your customer could lose motivation and start feeling dissatisfied very quickly.
Instead, break down their ultimate success into smaller goals and milestones that show progress.
For example, if you're selling a 5-part training program on how to use lead magnets to bring in more customers, you might start with something as simple as having people share the most unusual giveaways they've seen. Then they've already started getting into the right mindset for success and are engaging with your community on a low-risk topic.
For an example like the coffee machine, a quick win could be that first cup of coffee. You could then ask people to share in a Facebook Group how they felt that morning. That could lead to people sharing more tips, emotions, pictures, etc. Before you know it, you could have a group of loyal, morning bedside coffee enthusiasts all loyal to your brand!
4. Get Everyone On Board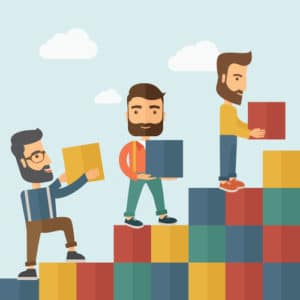 Customer onboarding isn't just about your customer. Everyone who is involved with your business needs to know the goals for your onboarding process and how they personally fit into the mix.
This is especially true for any customer service and support people. But it's also true for key players like your tech experts. A good developer can identify a variety of ways to make onboarding easier for both you and your customers
In order to ensure your team is all on the same page, think about what communication needs to happen between yourself and any team members. How often do you need to communicate, what should trigger a need for a conversation, what's the best way to communication, etc.
Put reliable communication channels in place and create a set of standards and protocols for every team member involved in onboarding.
5. Keep the Timing Fluid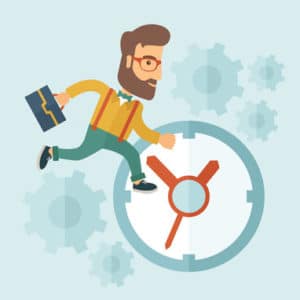 Finally, while we talk about the 'first 30 days' in our course on Customer Onboarding: After the Sale, the reality is that everyone's onboarding process will follow different timing.
Onboarding for a small product could last just a week or two. A more complex service delivery, like a website redesign, could be a month. A multi-part course, like the lead magnet one, could require several onboarding processes – one for each part of the course.
My point is that you shouldn't just think about customer onboarding as a set time period. If you break down your customer's end goal, you'll see exactly how long your initial post-purchase experience needs to last. After they've started seeing results, you'll move into your next phase of your customer relationship – ongoing support, relationship-building, and additional sales and referrals.
Want to set up your own customer onboarding process?
Whether you're using one of our ready-to-go courses to create a product or you already are selling something, download our free checklist to get started. It will take you through all the steps for planning your onboarding, identifying the content you need to create, and going beyond onboarding to a lifelong relationship.
Want to learn even more and teach others about customer onboarding?
You can sell your own course without creating any of the content from scratch!
Just check out our ready-to-go course called Customer Onboarding: After the Sale
CLICK HERE for your done-for-you content>>
You can edit it however you want, put your name on, and sell for 100% profit 🙂