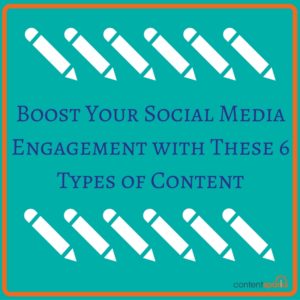 Social media marketing is a numbers game, right?
The more followers you get, the more conversions you'll make, and the more likes, shares, retweets or 'whatever-they-are's, the more sales you'll make… right…?
Well, actually, that's not true.
Being effective at using social media isn't as simple as drawing person after person in to your social 'web' and expecting them to buy from you.
The first step in the process of converting a 'like' to a sale is finding the right audience on social media.
That means you need to…
Know who you're selling to,
Find that ideal follower, and
Give them content they want to engage with.
Great. You've grabbed their interest. They may have even immediately interacted with you by following your page or re-tweeting your tweet. The next, and undoubtedly most important step is to nurture a relationship with them.
This is where engagement comes into play.
It's now that you begin to offer your followers bits and pieces of information that can help them, or that gets them thinking, or just makes them smile for a moment. Once you establish yourself in their mind as a person or business who they can look to for a consistent, positive experience, they'll start to look to you for interaction and ultimately become a regular customer.
[tbpquotable]The goal of social media engagement isn't to sell, it's to build a relationship that ultimately leads to sales.[/tbpquotable]
The content that you create and post on your social media should be designed and planned with the goal of engagement. You don't want to miss any opportunity to develop deeper relationships, so think strategically about everything you produce and how it may be received by your target audience.
Here are 6 types of content that have been proven to increase engagement and interaction on social media sites.
1. Visual Content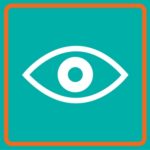 Things like infographics, quote images, and memes are an excellent (and easy) place to start. Visuals are an easy-to-digest platform for thoughts, information, and ideas that will speak directly to your audience.
Make sure that each visual you create has a hint of who you are included within it so that your message and voice is not lost. People should be able to recognize that a specific image came from you. That could be as simple as adding your logo/url and maybe a few words.
2. Video Content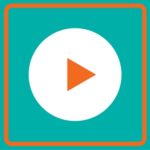 Video content should be available to followers who want to learn a little more about a topic or who are interested in learning more about you.
If you're asking a visitor to sit with you for a few minutes to learn something in a demonstration video, or how-to, make sure you're giving them real value and they'll come back for more. And value doesn't have to mean a 15 minute tutorial. It could be a quick 1 minute tip they can use right away. In fact, those shorter videos do better and are shared more frequently on social media.
3. Contests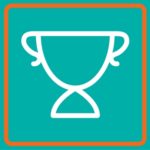 Asking your social media audience to submit something of their own creation that doesn't require too much effort, such as an image or caption, is another great way to encourage interaction and repeat visits.
Interactive contests urge people to put a little of themselves into your business which leads to a sense of involvement or even ownership.
4. Direct Contact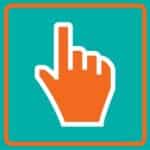 If a follower reaches out to you through a direct message, or a comment, it's important that you respond as quickly as possible.
Provide them with information, keep it friendly, and do what you can to make them feel that your focus is primarily invested in their success. Keep track of these personal interactions and follow up where it make sense. And if you can lead the person over to some helpful information that requires an email address, all the better.
5. Informative Content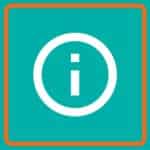 Posts or articles that offer a little more information, for example a 'Top Tips' or 'How-To' post are the perfect platform for establishing yourself as a reliable source for information that speaks directly to their needs.
Again, make sure you know exactly who you're talking to and create posts that address your audience's key needs. These don't have to be original posts either. Try repurposing an article and pasting it in as a status update on somewhere like Facebook or as a LinkedIn Post. Make the most of what you already have.
6. Questions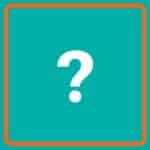 A quick and effective method of touching-base with your followers is to ask questions. This is the ultimate way to encourage interaction.
Think about aspects of topics that are relevant in your niche and ask your audience's thoughts on them. This is also an easy way to do a little research for your own products and services.
Avoid Writer's Block
It's not always easy to come up with ideas for creating content that consistently encourages engagement. A good method of generating ideas and avoiding the dreaded blank page is to keep an idea file, either on paper or in a digital notebook like Evernote.
Whenever an idea for content springs to mind, jot it down or clip it to your notebook. You can then start to think about related items that branch from each idea. When you have a block of time, sit down with your ideas and create a  mind map to brainstorm more social media content ideas for the future.
Now What?
Once you've developed your approach to creating social media content that speaks to your audience and you've started engaging more, you'll need to keep an eye on progress. Is your content actually having the engagement impact you want?
Figure out the metrics you want to track. Are you looking for shares? Is your goal to drive people from Facebook to your site? Identify your key measures and then watch how your content performs. You might find that certain types of content work better than others for your goals.
So keep the focus on what works and ditch what doesn't, even if you personally think it's great!
Need some help generating social media content ideas?
We've put together a Social Media Content Idea Generator that helps you come up with ideas for engaging content on your specialty topics. Use this spreadsheet to brainstorm different types of content you can create or share, and which your followers will want to see, share, and interact with.
Ready to go deeper and help your clients too?
We've created a rebrandable training course you can put your name on and use to teach your clients how to increase engagement with their own social media audience: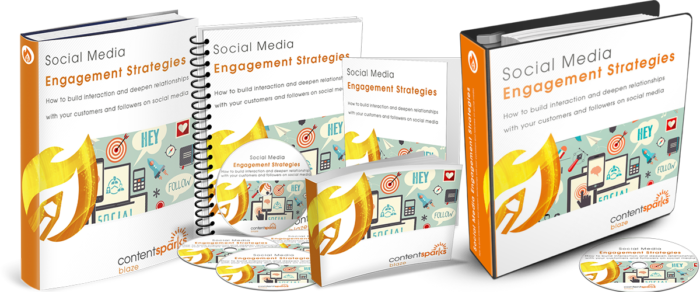 You get a full set of materials for delivering, teaching, AND selling your own signature course on social media engagement.
It's fully customizable, so you can edit it to fit your market, your voice, and your brand. And you can transform it to any media format 🙂