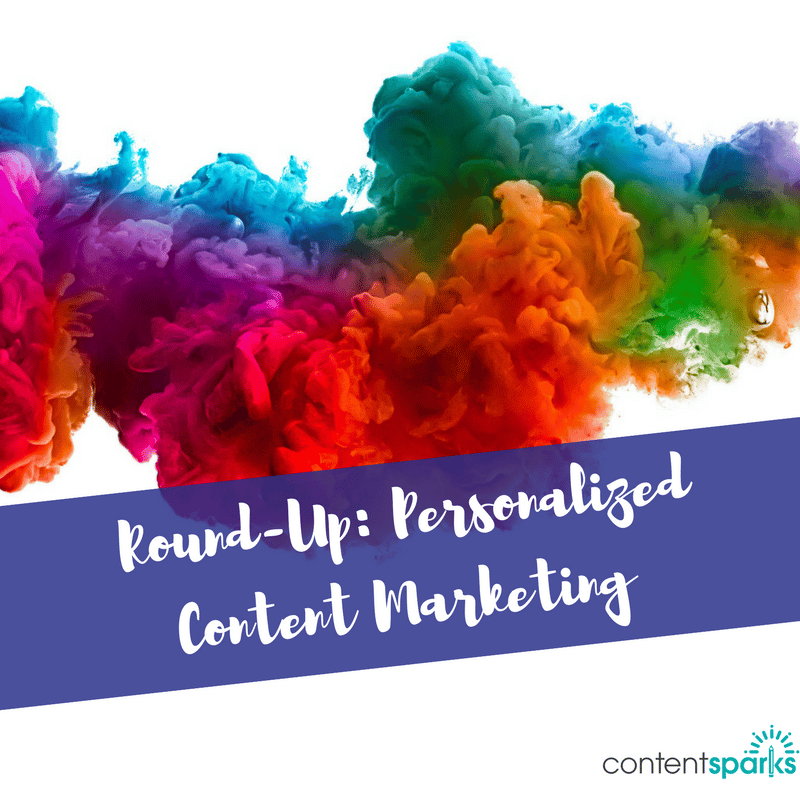 Personalization is the process of targeting content to individuals based on one or more of the following: who they are; where they are; when, why, and how they access content; and what device they use to access it, according to Scott P. Abel of The Content Wrangler. Content Marketing Institute
If content is King, then personalized content is Queen… and everybody knows who really calls the shots in that relationship.
Traditional content marketing just isn't what it used to be… unless you can add your own unique spin and make your content immediately catch your audience's eye. Enter 'personalized content marketing'.
Your personalization could be as simple as asking readers what topics they're interested in and then sending related information. Or, your content could be automated to directly address each person by name.
Whatever level of personalization you implement, you'll see an increase in engagement and conversions when people feel a connection to your content.
So, why don't marketers use personalized content more?
Most marketers do make at least an attempt to personalize some of their content, but it's typically just by market segment or stage in the customer buying journey. At best, they might deliver personalized content based on preferences people have signed up for.
Personalizing content takes time to do manually and technology to automate and scale for a larger audience. You need tools that will gather and analyze data on your market, as well as online platforms that will take that information and use it to deliver the right content.
Demand Metric found that the most common reasons for not personalizing content were a lack of technology to do so, and a lack of bandwidth/resources (59% of respondents surveyed answered yes to both). Other popular responses were not having the data needed, and simply, 'too difficult'.
So if you've got to spend so much time, effort, and resources (including an investment in tools), is it really worth the hassle…?
Why is it important to personalize the content you deliver?
Despite the fact that marketers often see content personalization as too difficult , it can have an incredible impact on how your customers interact with your brand.
For example, did you know that…
56% of consumers…
… are more likely to buy from a retailer that recognizes them by name?
58% of consumers…
… are more likely to buy from a retailer that recommends options based on past purchases?
65% of consumers…
… are more likely to buy from a retailer that knows their purchase history?
(You can find some more stats on why content personalization can have such an impact here!)
Essentially, personalized content marketing is not only incredibly effective, it's greatly overlooked – providing you with an excellent opportunity to leap ahead of your competition and really get your content consumed by the audience you need.
…So, how can you get started with personalized content marketing?!
In the article, Content Marketing Personalization: When and How to Use It, the Content Marketing Institute recommends a few keys steps to begin. I've summarized a few of them below: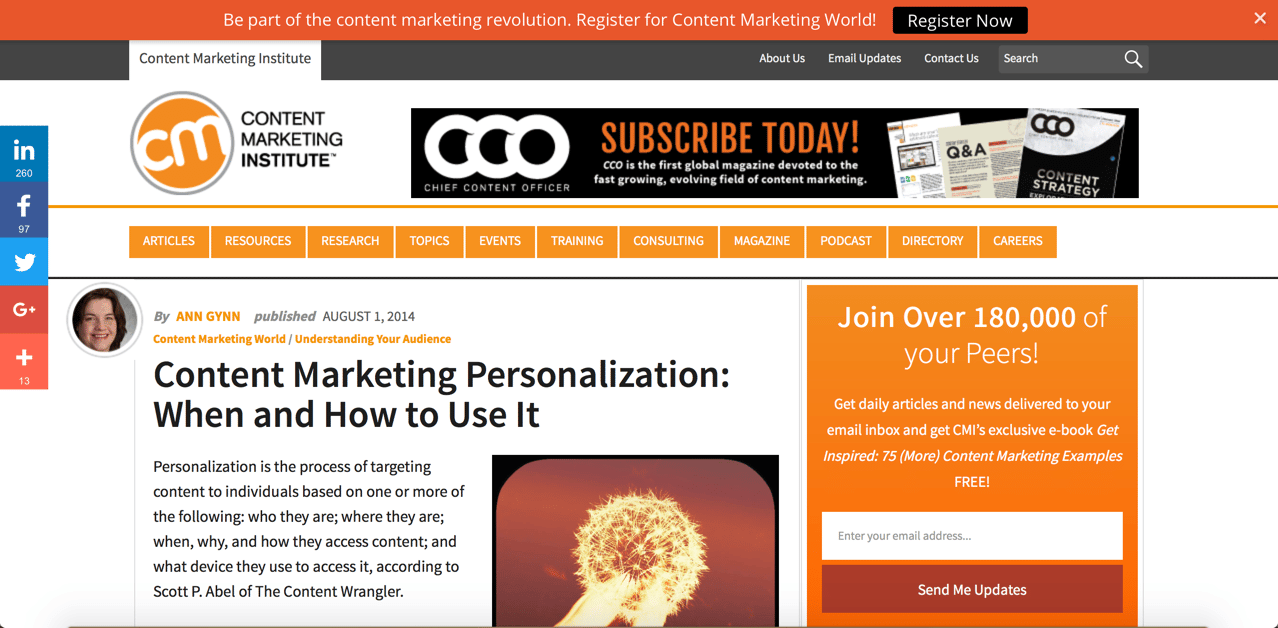 1. Start by understanding your audience at a 'human' level, not just a profiling exercise
Your audience is naturally going to respond better to content that reaches them emotionally, and strengthens the relationship they already have with your brand. To create personalized content that speaks to them on a 'human' level, you have to listen carefully to what they're saying. Try to get a good understanding of their goals and how you can help them to conquer challenges. Then all you need to do is show them how!
2. Create a systematic approach to gather data on individuals, not just segments or groups
This is where technology first steps in. You'll need to automate some data collection so that you can guarantee you have enough detailed information on your readers and customers… at an INDIVIDUAL level. You'll also need to store and analyze your data systematically before you can draw from it to put personalized content together.
3. Use marketing automation tools to send content or links based on pages visited
Monitor what content people are consuming and personalize your communications with them accordingly. For example, if someone has spent a little time looking at information surrounding a service you offer on your website, you could email them with some other related links. You can use automation tools to schedule emails and respond to certain triggers, such as pages visited or links clicked on, so you won't need to spend time watching what all your visitors are doing.
4. Don't go overboard
"You don't want your audience to think that your marketing is creepy because it knows too much about them." People aren't going to like it if you respond to their every move with personal emails and follow ups. Let them know that you're there; don't make them think you're Big Brother.
5. Curate content
You won't need to create everything you send out to your audience. You can curate some of it from other sources. The best way to publish this curated content is to first ask new email subscribers what category or categories of information they want to see. Then send out different newsletters for each category of subscriber. With a good email autoresponder, you can easily segment your list by tagging people when they pick specific categories.
Want more detailed information on personalized content marketing?
In Personalized Content Marketing – Tips to Doing it Right, you'll find a more in-depth look at how to implement personalized content in your business.
This article talks not just about what personalized content marketing means, but it also goes through the spectrum and levels of personalization you can do – which are similar to the ones we outline in our brandable, done-for-you course on Personalized Content Marketing.
You can personalize based on your overall audience – the highest and broadest level of personalization, and only moderately effective. But your ultimate goal is to gather enough data to take your personalization down to persona needs, events in your sales process, and specific individual needs of a customer or reader.
The author also emphasizes that you need to think of your content as assets and as the 'voice of your business'.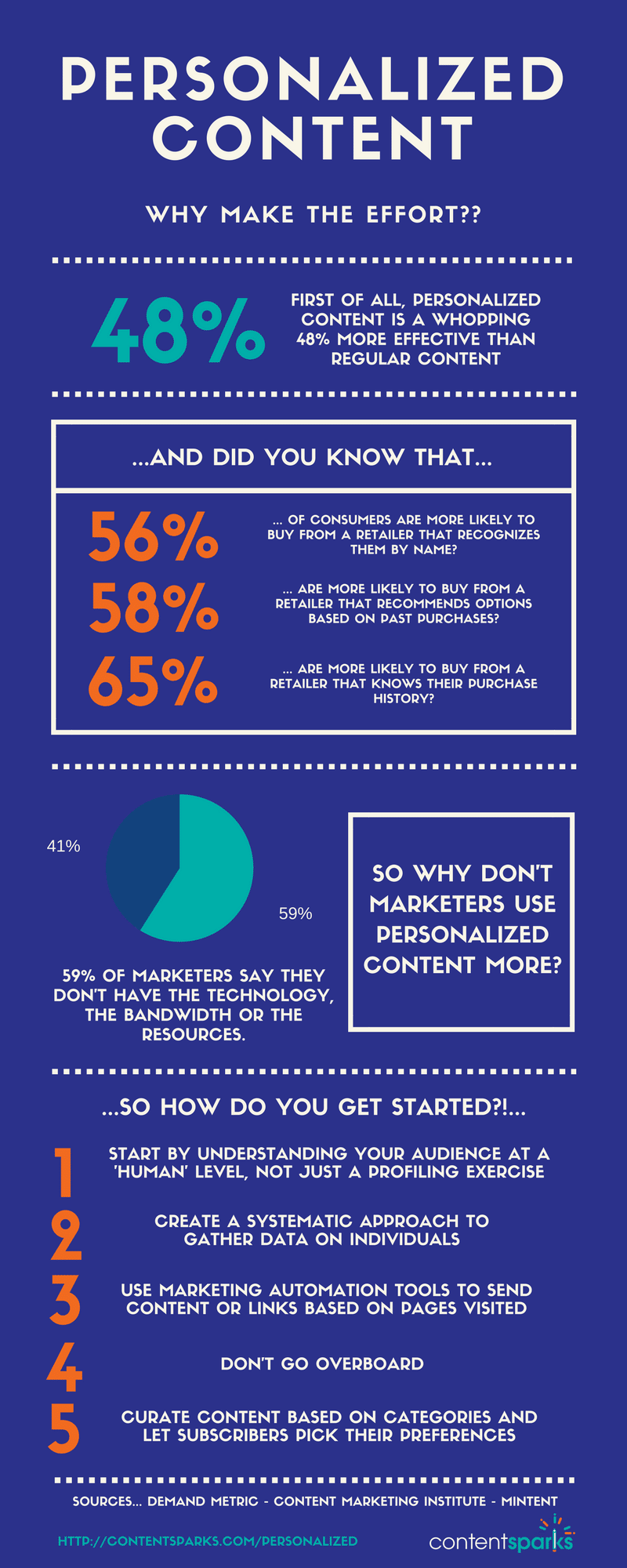 Another way to get started…
Personalized content does take a little extra effort. You won't see scalable results until you have a system for gathering individual data and integrating it with some content automation tools.
However, as long as you have an clear understanding of who it is you're marketing to, you can begin to create unique content that speaks directly to your readers. One way to start is by using quizzes to ask people what they want to see (4 Ways to Use Quizzes in Your Content).  Then use that data to determine what content you need to create for each segment of your quiz takers. You just may have to deliver the content manually to start with.
Want to learn more and teach your own clients and customers how to create personalized content?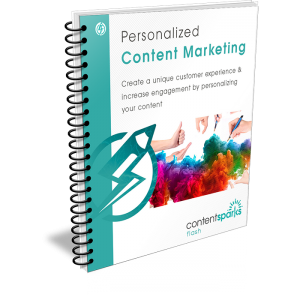 Check out our brandable, done-for-you course on creating a unique customer experience & increasing engagement by personalizing content.
CLICK HERE for Personalized Content Marketing
When you purchase a license to our exclusive course, you get the ability to edit it however you want, put your name and brand on, and share it with clients/prospects or sell it for a profit.