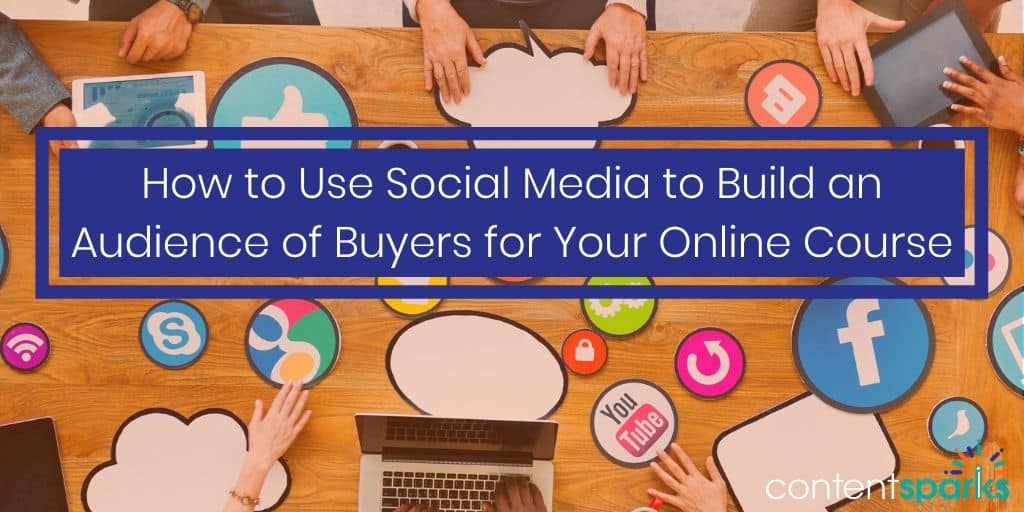 Let's say you've already created an online course to sell, or you have one in the works. How are you going to get it in front of your ideal students and build an audience of buyers?
You might already have a dedicated following, and if you do, you'll still want to increase those numbers. But even if you're starting from scratch, you can use social media to grow an audience of targeted followers who you can then convert into students for your course.
And while there are a lot of tactics available to you, using social media to build an audience doesn't have to cost you anything except a little time.
To get you off on the right foot, we put together some top tips to follow below. (Look out for additional ones in a free download at the bottom.)
7 Keys to Using Social Media to Grow an Audience for Your Online Course
1 – Get in the Right Mindset
Relationship and trust need to come first, BEFORE you try to sell anything. As with all your content, keep your focus on helping people tackle their challenges without looking for anything from them in return.
2 – Be Where Your Ideal Students Are
Find the right social media platforms where your ideal students hang out. Listen first and get to know them. You want to find out your target students' biggest challenges, what language they use, whom they follow, and how they like to consume their information. When you're seen visibly helping people by asking and answering their questions, they'll want to check your out on social media and follow you.
3 – Make It Easy to Follow You
Make sure you add clear links to your social media profiles everywhere to make it easy for your target students to follow you. Embed 'follow' or 'like' buttons on your website, so people can engage with your social media profiles in a single click without leaving your site. Get out there and ASK people to follow you, don't just expect it. For example, include a request with a like button in your email signature.
4 – Make It Enticing to Follow You
Now that you've been listening and getting to know your ideal students, you can post solution-focused content that responds to what you learned. Create and publish practical content, such as a 5-day Challenge or educational video series, that helps them take immediate action in an area they are struggling with.
5 – Engage to Build Trust and Credibility
Find ways to interact with your followers, such as by running a contest, a poll, Q&A sessions, or giveaway. Live video is especially effective at this stage, since it helps your audience get to know you better, and it's proven to be one of the most powerful ways to engage followers.
6 – Don't Rely on Social Media
Don't rely on social media alone to communicate with your audience, but use it as another way to get people to sign up for your email list. This is your ultimate goal since you control the list. You can make your opt-ins more visible by including them as links in your social media profiles, descriptions, and even in images. Don't forget to include your lead magnet opt-in in your blog posts as a content upgrade, and then share those posts on social media too.
7 – Show Up Consistently
Set a schedule for yourself and plan out your content. When you show up regularly on social media, people will begin to look for you, and social platforms will show your content more. You can help build trust by responding to messages, tags, and @mentions in a timely manner. Then your followers will start to ask for your help, because they know you will be there. Don't forget to find out the most effective times to post for your audience too. Often, you can find these in the 'insights' in your social media platform's stats.
Remember…
Social media shouldn't be your only audience-building method, but it's one that's easy for anyone to access, even if you don't have any following right now. Include it in your online course marketing strategy, whether you're just starting out or already have an audience. It may take you some time to build an audience for your online course that's ready to buy, but it's time well-spent. Once your audience gets to know, like, and trust you, the sales will flow in effortlessly.
Want more tips for using social media to build your audience?
Download our list of 18 Proven Ways to Use Social Media to Build an Audience for Your Online Course. Click on the image below:
Want to learn more AND teach others how to Build an Audience Using Social Media?
In our ready-to-go course on how to Build Your Audience Using Social Media, you'll teach simple and proven social media tactics to grow an audience of ideal customers.
Head here to learn more and grab a license to our brandable, ready-to-teach course: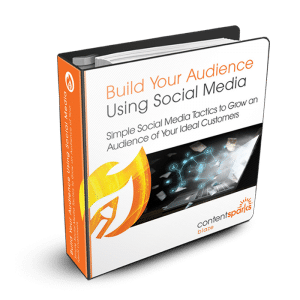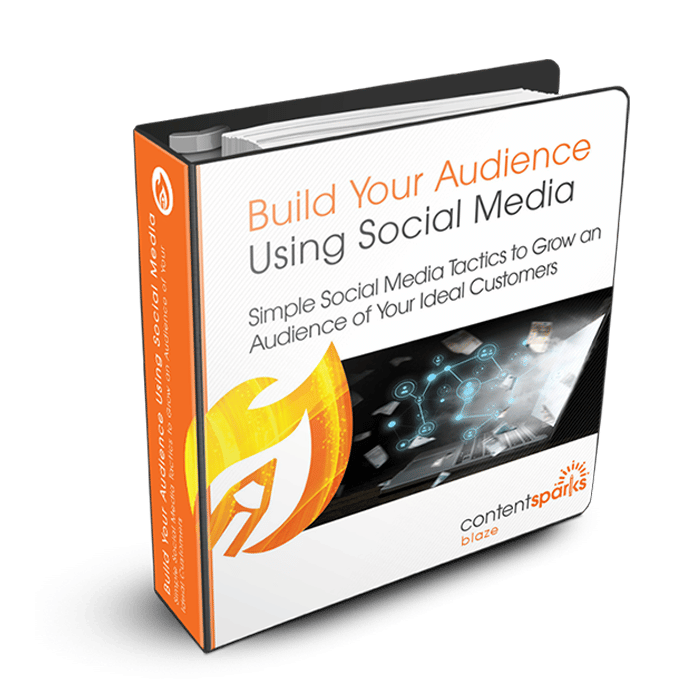 When you purchase a license to any of our ready-to-go course kits, you get the rights to edit it any way you want (or leave as-is) and add your own name and branding.
Then use your new course to:
Attract new clients and customers (such as with a free training, webinar, or eCourse)
Add a new stream of income (such as with a paid course or workshop)
Keep your current customers successful and coming back for more (such as with bonus webinars, videos, and other learning resources).
Enjoy!