Lead Generation Content!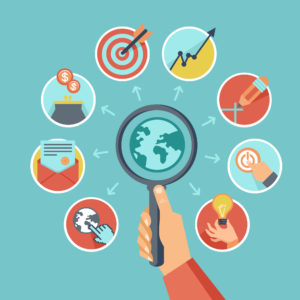 One of the most important things you can do to ensure the steady growth of your business is to generate new leads…. every single day.
You need to fill up your funnel!
That means creating a variety of high value Lead Generation Content that people will eagerly provide their email address for.
Each piece of your content should address a very specific problem that your ideal clients face. And you should make that content visible in as many places as possible.
Ideas for Lead Generation content you can create:
Step-by-Step Guides
Checklists
Templates
Webinars
Challenges
Free workshops
Seminars
Presentations
Email nurturing follow-up series (for all people who provide an email)
But you don't have to create it all yourself!
Check out all the brandable, done-for-you content on offer at Content Sparks…

All you have to do is customize one piece of content for your target market, put your name and brand on, and offer it in exchange for your target client's contact details. 
Follow these 3 steps to use the content from Content Sparks to create Lead Generation Content:
Select from our huge library of content on the hottest topics in Business, Marketing and Professional Development.
Customize it to your market, adding your own personal brand and voice, and convert to a pdf format. You can even repurpose it into a variety of formats and media, such as video.
Upload your content to wherever you will deliver it after people have provided their details, such as Amazon S3 or Dropbox
It's really as simple as that.
All of our products are fully editable and customizable. There are endless ways to repurpose the content you buy, and we give you multiple ideas inside each product.
Check out our entire library of brandable, done-for-you content HERE >>