Did you know that Assessments are a powerful way to attract qualified leads and clients?
Whether you call it an assessment or a quiz, there's no doubt that these engaging tools are highly effective lead-generators.
People struggle with making decisions. So when you offer them something that helps them make the right decision quickly, you become a valuable resource who they want to learn more from. Those assessment-takers become the hot leads who turn into paying students, clients, customers, members, and more.
In addition, assessments can help you determine that person's current level of mastery and where they have knowledge gaps. Then you can tailor your offers to their unique needs.
That's why this white label mini-course packs a powerful punch. You'll be teaching your audience a skill they can use over and over in their business!
Here's all the course content you'll get!
Click on any tab below to see the list of white label course content included with your license.
Lead Generation Materials
Student Materials - to Learn & Take Action
Contents are delivered as .docx, pptx and .xls. Images are .pptx, .pdf & .png.
Click the button below to get your license to "Mini-Course: How to Create Lead-Generating Assessments and Quizzes" now:
100% No Risk Guarantee
Take a look through all the materials.
If you don't think you or your customers can benefit from this content, let us know in the first 7 days, and we'll give you a full refund. No questions asked. Just contact us at support@contentsparks.com.
If you like it, keep it. And if you're ready to take action quickly to get to that next level, you could be closing sales in the first week.
Here are a few ideas for using your course content...
Frequently Asked Questions
FAQs about How to Create Assessments

FAQs about White Label Content
If your audience's target market needs help making decisions, then creating assessments is a skill that will enable them to attract qualified, hot leads in their market.
The difference is subtle. Assessments can be used as a quiz, but a quiz cannot be used as an assessment. An assessment is longer than a quiz (eg, around 30 questions) and helps people determine where they are currently in terms of skills, readiness, or another desired state. A quiz is a short, typically multiple choice tool that has very specific outcomes based on how each question is answered.
For our course on How to Create Lead-Generating Assessments and Quizzes, we focus primarily on assessments. But you use the same skills for creating quizzes, so don't worry too much about differences in terminology!
No, it's not. We do have an excellent quiz course, but assessments are different and more advanced.
The question structure varies more, and how you score the answers requires some finesse. With a LOT of effort you could, maybe turn the quiz into an assessment tool, but do you really have 70+ hours to waste converting something akin to converting a car to a horse?
With this mini-course, you can quickly teach your audience how to create powerful assessments that meet their lead-generation goals AND the needs of their own audience.
At the same time, assessments provide your students with valuable information about their audience. That helps them qualify new leads, personalize suggested offers, tailor products and services, and segment their audience so they can market more effectively.
Here at Content Sparks, we've given you everything you need to run your courses online virtually. However, you'll find the content is easy to adapt to an in-person training with some simple replacement of the virtual logistics, group coaching, or live seminar.
Just have students do the action steps as small group and partner activities and then reconvene to debrief and discuss their results.
Many of our clients do amazing in-person events with our course kits, and you will too!
Yes... absolutely
You can work through the course yourself and be your own case study to share with your audience. You can interview successful entrepreneurs in your niche and ask them about their own experiences - what worked and what didn't. You'll find interviews are a great way to plug any perceived knowledge gap.
Here's what business owners and coaches like you are saying about Content Sparks...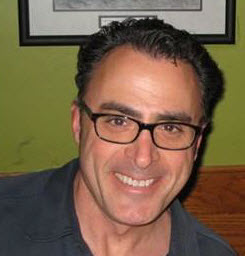 Daniel Ulin
This is first-rate stuff—highly recommended
When it comes to premium customizable content, look no further than Sharyn's suite of products. This is beautifully researched and exquisitely crafted material. Even if you don't end up modifying and rebranding it for your own business, you're guaranteed to find the content itself incredibly useful. Sharyn's trainings drive even greater value into the customer equation; don't miss them. I've been in marketing for over three decades, and Sharyn and her team continue to impress me with each new release.
This is first-rate stuff—highly recommended. Period.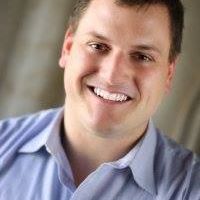 Peter Vogopoulos
It's the equivalent of hundreds of thousands of dollars of time saved
I don't have to worry about the quality level with Content Sparks, I just have to tweak it to my voice. It's the equivalent of hundreds of thousands of dollars of time saved. Plus, it makes me a valuable resource to my clients–I look like a superstar!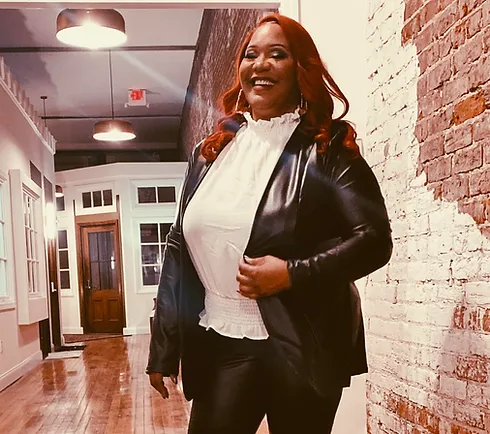 Angela Mitchell
Life Coach & Best-Selling Author
A game-changer for me and my clients!
Your products have been a game-changer for me and my clients! The content is amazing and thorough, and you get a lot more for your many than some of the other plr products I've purchased!
Click the button below to get your license to "Mini-Course: How to Create Lead-Generating Assessments and Quizzes" now:
I'm a passionate learner who is fanatical about well-written content, hates to waste time, and loves to share my knowledge with others. I've also spent over 25 years creating marketing and training programs for Fortune 500 companies, small businesses, and entrepreneurs.
During that time, I've built up my own flourishing businesses as a training consultant and then as a provider of brandable, ready-to-teach business and marketing courses. In other words, we create the courses and YOU get to teach them under YOUR name!