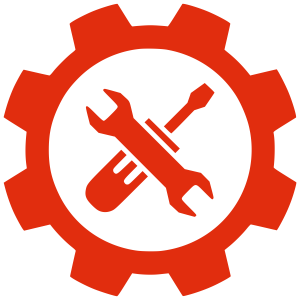 These are some of the resources I use in my business every day.
If you ever have a question about any of these products or services, just send me an email.
Website Resources
Hosting company with great customer service.
Managed hosting for WordPress sites. Amazing customer service, high security, faster speed, and all sorts of other benefits just for WordPress sites.  I used to host ContentSparks here, and then had things like my affiliate program at Site5. One note, since you can't get email through WP Engine, I use Google Apps for that.
Domain name registration. Google their latest month's coupon code before buying anything.
Plugin for creating and testing opt-in forms – slide-ups, top ribbon, lightboxes, pop-ups, side bars, in content, widgets, etc etc.
For managing my videos and creating cool-looking players (like a computer screen). Also great for added things like pop-up information, opt-ins, links and other events 'inside' your video.
For managing AND playing videos on any site, particularly WordPress. Manage all videos from your WordPress dashboard, use YouTube or mp4 files (amazon s3 hosting works easily), insert videos easily on pages and posts, create 'grid' pages of videos, and more. Has the core marketing features you might like to use too (eg, showing a buy button after a specified play time).
Simple shopping cart and download link protection. This is what I used to use for ContentSparks.com before I moved to WooCommerce.
The theme and shopping cart on Content Sparks. They have an ENDLESS number of options for extensions/plugins for adding whatever functionality you want.
The theme on my blog. A tried and true favorite for many people.
Protect Amazon S3 and other links without any technical knowledge. A great way to give download links and video links to content stored on s3 cheaply and then prevent people from sharing them on your WordPress site.
A personal use plugin for WordPress that lets you create protected download links, audio players, and video players that prevent sharing of your Amazon s3 content.
Daily Business Tools
Autoresponder service for sending newsletters and follow-up email series. Use the automation features to unsubscribe people from a leads list when they join your customer list.
The full-featured autoresponder and email marketing service I now use as my main tool. Easy to set up automations, segmentation, tagging, and more. Integrates with Woocommerce (via the ActiveWoo plugin) and other shopping carts and services.
For reliably sending emails to my customers and affiliates from both my WordPress site and my affiliate software. No worrying about the whims and potential security issues of shared servers on webhosts.
For backing up my WordPress websites. However, for sites on WP Engine, they do the backing up for you. Then you don't need this.
My important files in the cloud so I can access anywhere and share. I have it on my computers, iPad, and phone!
My online filing system for notes, clippings, emails, etc. I also have this on every device so that I can't lose any notes.
Online backup for my computer files
Computer antivirus protection
Create 'pretty' affiliate and link redirects
Tools for Content Creation
Graphics and templates for slides and video
Royalty-free stock photos for blog posts, ecovers, Facebook Ads, social media images, quote images, etc, etc.  Click on my link above to get a 14-day free trial 🙂
My go-to site for stock photos for my ecovers, blog posts, lead magnets, ads, and more.
Word, PowerPoint and Excel for documents, slide shows, slide videos, spreadsheets, and pdfs. I also use Adobe for pdfs, but it's not essential.
Screen recording and video editing. You can get a good deal on a bundle with Camtasia AND Snagit together HERE.
Screen capture, image editing, and creation of quick graphics.
Easy animated videos
Keyword research tool
Easy eCovers that you can design yourself quickly and generate in a variety of 3D styles. I sometimes get 2D covers created on Fiverr.com and then use eCover Authority to create 3D versions. CLICK HERE to get an exclusive discount for Content Sparks followers.
The affiliate software I use in my affiliate program.
Free online platform for creating quick social graphics, coupons, ads, covers, Fangates and more
For modern-looking sales pages and opt-in pages
High-converting templates for all types of landing pages – sales, opt-in, thank-you, webinar, etc. Easy to create 2-step 'leadboxes' for pop up optins. LeadPages can host your lead magnets and landing pages for you, or there is a plugin or html code to do it yourself. This is probably the easiest option if you don't have experience creating landing pages, or you want to save time by using a pre-made template that's proven to convert. They also have drag 'n drop page options for building your own page from scratch.
This is an all-in-one platform and training for podcasting.