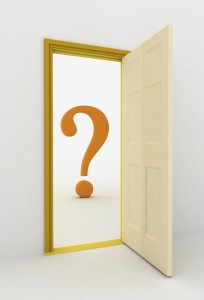 ..
One of the popular ways to profit from Private Label Rights content is to use it on membership sites. Any successful site of this type requires a steady supply of quality content that customers will get value from each time they return. It should keep them engaged, be meaty enough to sink their teeth into, and be so useful that they'll want to come back time and again to refer to.
Let's take a look at how to use PLR in a few different ways for two types of membership sites.
Using PLR for Coaching Membership Site Content
If you have a membership site as part of your coaching program, there are a few different types of content you should consider including. Ideally, your goal should include providing resources for learning, reinforcement of any training done, notes from live calls, and additional tools people can use on their own. A coaching membership site is meant to support any one-on-one, live, or virtual coaching sessions.
You can use PLR for any or all of these types of coaching content, including:
Use how-to articles, put the key steps on slides, add examples, and then record yourself walking through the steps by using the articles as the basis for script. Or you could use ready-made PLR webinars and webinar templates. All you have to do is record the webinar as video.
Introductions to different topics
So that you don't have to cover basics in live coaching sessions, you can put this information on your coaching site instead. For example, use beginner level articles and reports and put them in sections on your site, grouped by topic. You can do the same with audio and video so people can learn in different ways.
Tools for putting what members learn into practice
You can use how-to tutorials as the basis for creating worksheets just by pulling out the key steps to complete and putting them in a separate document with room to take notes. You can find PLR checklists which you can put on your site, adding your own instructions for using each checklist. You could also easily create a journal for members to take notes, using each article or category as a blank section in the journal.
PLR articles are always great content for blog posts. Create a blog for your coaching membership site and schedule some PLR articles for regular content on different topics.
The articles and content of PLR packs can give you ideas for topics and discussions to start in your coaching forum.  They can also give you some ready answers to questions people ask.
Use the content of any related PLR packs to create the answers to frequently asked questions about your topic.
Using PLR for Product Membership Sites
If you have a product-based membership site, you are probably providing products that members receive on a regular basis, usually monthly. Aside from the products themselves, your goal with a site like this should be to retain your members by helping them use their products and profit from them.
Examples of how to use PLR content for a product membership site:
You can use complete, ready-to-sell PLR products on your site. There's no need to create your own from scratch. However, you'll probably want to tweak and customize them depending on your target market. However, PLR products, such as ebooks, provide a ready source of content to sell.
How to's for setting things up
In order to profit from their products, people need instructions on how to set them up and sell them. You'll find a slew of PLR articles and tutorials on how to sell online. Use these for creating step-by-step instructions and videos.
Ideas for how to promote the products
Your members also need ideas for how to promote your products so they can profit as much as possible. You can create sections for different types of promotion methods. Then use PLR articles on each of these topics to give them ideas for putting these promotion methods into practice. You'll find PLR on pretty much any promotion method out there.
Tools for promoting products
You can help your members be even more effective in their product promotions by creating tools that help them plan out different promotions. If you can't find a ready-made PLR worksheets and tools, you can easily create planning worksheets based on different promotion types. All you have to do is create a table with different headings based on different promotion ideas. Or give them a calendar for planning out a schedule of promotions for each month's products.
Just as with the coaching membership site, you can use PLR articles as posts for the blog on your site
Aside from all of these ideas for how to use PLR on a membership site, don't forget that you can use any of your content for promoting your membership site itself. Most articles can be used as part of an autoresponder series, for video promotions, webinars, social media, or any other type of promotional content you want. The difference is that you wouldn't provide all of the content up front. Instead, use part of it to provide some value and then lead prospects to your membership site to get even more content.
What others ways have you used PLR for a membership site?