Our official rebranding launch may be over, but we're really just getting started! It's going to involve a lot of hard work, content creation, and consistency to make sure Content Sparks lights up the world customizable content.
If you missed the 7-part story of our rebranding, you can read it in previous posts OR check out the summary infographic below:

You can also watch the overview we created in slideshow videos in this playlist. Watch as much or as little as you want, and skip around to the steps that you're most interested in by clicking on the little drop-down in the upper right corner:
---
Want to learn more and teach others how to rebrand?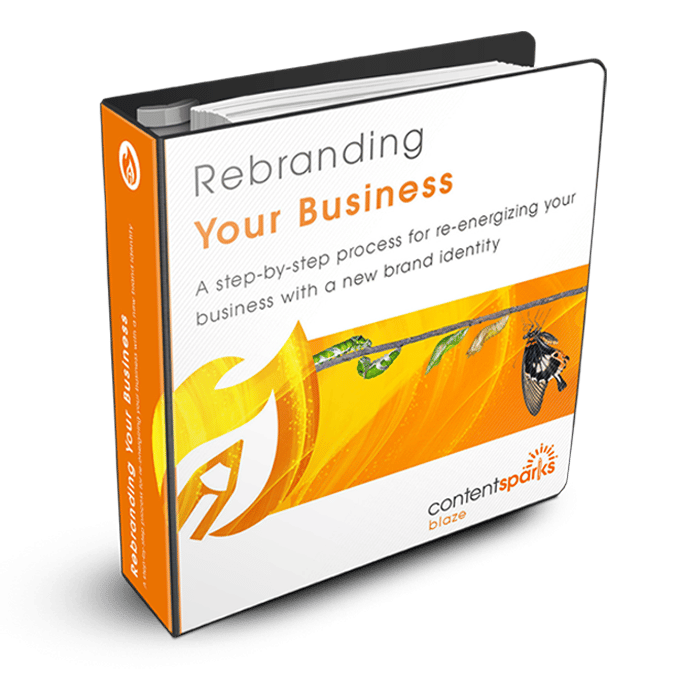 Check out our brandable, done-for-you course on the step-by-step process for re-energizing a business by implementing a sparkly, new brand:
CLICK HERE for Rebranding Your Business >>
When you purchase one of our brandable packages, you get a license to:
Edit it any way you want
Put your name and brand on it
Share with prospects or sell for 100% profit
You can even use the materials to guide your own rebranding efforts :).