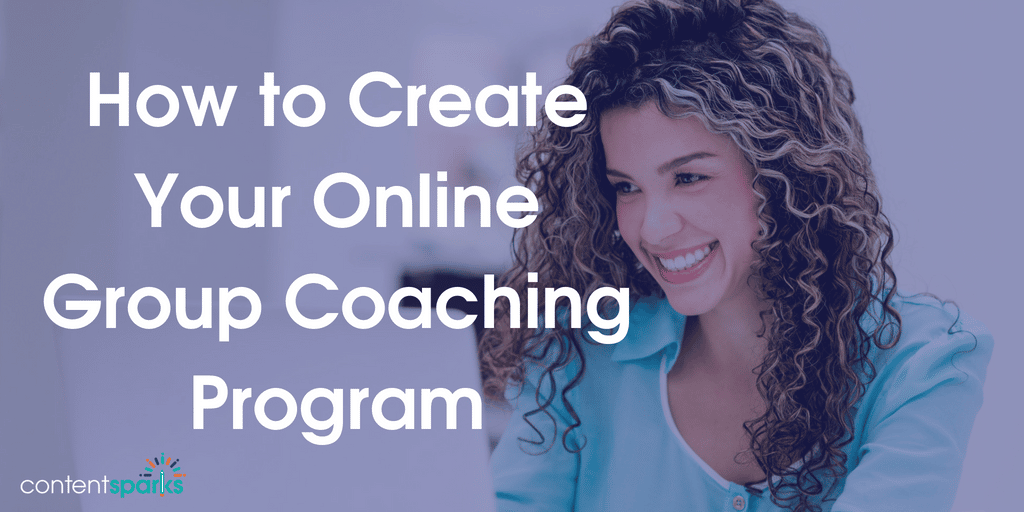 If you're a coach or service provider, you're trading your time for money. And that means there will always be a limit to the amount you can earn, unless you're regularly increasing your rates. That's not an option for most people, but there's an alternative – creating your own online group coaching program.
What does a group coaching program look like?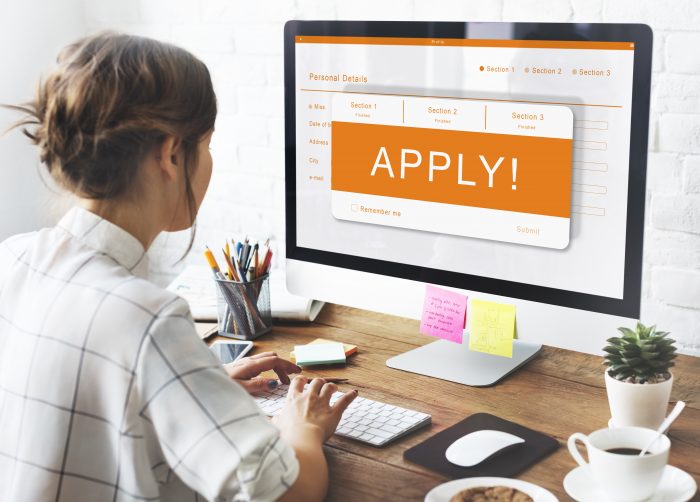 This isn't about putting a bunch of people into a room to share their problems and give advice, though that's certainly a model to consider. Instead, I'm talking about something that you can scale by leveraging modern technology.
When you take your group coaching online, you'll be able to help thousands of people from all over the world.
Here are a few examples of content that you could put into a group coaching program:
Live group coaching calls, where group members listen and share (an essential part of group coaching!)
An online forum where the group can ask questions and network with each other
A series of courses that get released each month to group members
A library of resources on relevant topics
Weekly emails with latest trends and tips
Optional add-on 1:1 time with you
But those are just some formats you can use. Anyone can buy some software or sign up for a membership site platform. It's what you put in it that matters.
How do you decide what should go into your group coaching content?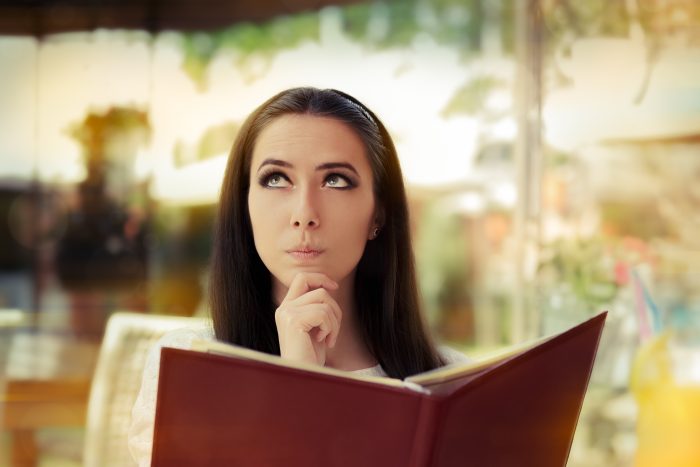 This is where great coaches distinguish themselves from the mediocre ones.
Follow these steps to design and develop a coaching program that delivers results:
Step 1 – Study Your Market
Your first step is to get to know your target audience well enough to feel their pain and identify their biggest needs.
If you already have customers and clients, talk to the ones you enjoy working with and find out where they need more help. Ask them what they appreciate most from working together with you or using your current offerings. These are the people who know your strengths best, so they'll also be able to give you insights on where you'll provide the most value to others.
If you don't already have clients, listen in on the conversations of the people you want to serve. Check out relevant Facebook Groups, online forums, Q&A sites, YouTube videos and anywhere else your target market goes for answers. Add to the conversation where you can provide value so you can start building your reputation right away, before you even have a coaching program available.
Step 2 – Study the Competition
One way to make sure your group coaching program is a success is to make sure there's already a market AND identify where you can stand out.
If there isn't any competition, then it's unlikely that people are willing to pay for what you want to offer. So keep that in mind and go back to Step 1 if that's the case.
Otherwise, identify your main competitors and start doing some stealthy analysis. Look for reviews online by searching for your competitors' names. Pay attention to any comments people have made on social media about them. Analyze their offers and identify gaps based on your research in Step 1. And keep track of all of this research, since it will help you outline your program content when you get to that point.
Step 3 – Identify One Problem and One Solution
Your group coaching program won't sell well if you try to solve all of your market's problems. People sign up for a specific solution, and focusing on one problem will help you explain your offer more clearly.
So look through the information you've collected so far and pick one main need that your target audience has, but which your potential competitors aren't addressing well. Write down your one problem/one solution in a brief sentence that describes the transformation you'll provide with your program. For example, fill in the blanks here:
"I help [target market] go from [starting pain point or need] to [end point or goal] by [your solution].
Here's a version I could potentially use myself:
"I help business coaches go from stressed out and struggling for revenue to being free to focus on what they want by using my time-saving, done-for-you course kits."
This step will take some brainstorming and creativity, so test it out on people in your market before you move on.
Step 4 – Outline Your Program Content
Now that you know what solution you'll offer in your program, you can start designing all the elements and content.
Remember that LIVE calls with your group are a critical part of the design of a group coaching program. But, you'll need supporting materials for you members also.
Consider supporting content like:
eBooks
Checklists
Action Guides
Worksheets
Templates
Videos
Webinars
Audio
Planners
Calendars
Journals
Email Series
Demos
Tutorials
….and any other content formats you feel will help solve your group members' problem and enhance your live sessions.
Then outline the structure, timing, and delivery methods you want to use. (Download our free Group Coaching Program Outline and Planner to help you!)
Finally, look at all our done-for-you content at Content Sparks to see where you can grab content that's already created and which you can edit and use in your coaching program. You'll save days and month's of time!
When you're done creating the core content for your program, come up with a catchy title and apply any branding you want. Be sure to stay consistent with branding that you already have in place for other parts of your business.
Then pick your price point, thinking about what you learned when you did your competitor research.
Step 5 – Identify Your Tech
Now you'll need some technology for delivering your program. Don't let this part scare you if you're not tech-savvy. There are plenty of coaching program and membership site platforms that make it easy for you to set up a variety of content in different ways. Some have all the features you could want in one platform, so that you don't need multiple services.
A few recommendations are:
Online Courses: Teachable
Membership site: aMember Pro
Email Marketing platform: ActiveCampaign or AWeber
Sales Pages: LeadPages
Community: Facebook Groups
Webinars: Demio
Group Calls – Zoom (also great for free video recording)
Video Recording: PowerPoint or Camtasia
Webcam: Logitech C920
Microphone: Blue Yeti
I use most of those services and software, but there are many more options. Aim for simplicity wherever possible, especially if you find the tech part slowing you down.
Step 6 – Choose Value-Add Items
The most important part of your coaching program is the content and support you offer. However, when it comes to converting prospects to clients and building loyalty, you'll want to add some bonuses to really 'wow' your new program members.
Examples of 'value-add' items are:
Recordings of interviews with experts
A 'mastermind' accountability support group for Q&A
Free software tools (relevant to your program)
Discounts on other programs or tools (not just your own)
Tech tutorials
Swipe files of your own proven content
Additional, advanced training for next steps
You can also offer the option to have one-on-one coaching time with you, for an extra fee.
Step 7 – Outsource as Needed
Does this all seem like too much for one person to do? If you already have a full schedule, that's probably true. And if you're doing this in your spare time, it could take you months to pull it all together.
Consider outsourcing some of your coaching program elements to speed up the process or take over parts that don't fall in your skill set. For example, have someone familiar with your chosen program platform to set it all up for you, including uploading your content. Have an email marketing expert draft some of your emails and set them up in an autoresponder series. Get a graphics pro to design your logo and images. Hire a copywriter to draft your sale page text.
You don't need to do it all yourself. And remember that you can even speed up the content creation side by using brandable, done-for-you content from Content Sparks!
With all those basics in place for creating your coaching program, you can move on to setting up your funnel for selling and delivering the program, building some buzz around it, launching it to the world, and continuing helping people over and over.
Use the following checklist to remind you of everything you need to do to set up a successful online coaching program:

Want a simple worksheet for designing your group coaching program?
Download our FREE Outline and Planner for your Group Coaching Program below:
Want to learn more AND teach others how to Create a Group Coaching Program?
In our ready-to-go course on how to Create a Group Coaching Program, you'll teach your customers how to expand their impact and transform lives.
Head here to learn more and grab a license to our brandable, ready-to-teach course:
When you purchase a license to any of our ready-to-go course kits, you get the rights to edit it any way you want (or leave as-is) and add your own name and branding.
Then use your new course to:
Attract new clients and customers (such as with a free training, webinar, or eCourse)
Add a new stream of income (such as with a paid course or workshop)
Keep your current customers successful and coming back for more (such as with bonus webinars, videos, and other learning resources).
Enjoy!