Here's why you need to teach 'E-Commerce Copywriting Essentials'...
If you teach anything online you'll know that words matter.
The right words turn your prospects into customers, but the wrong words? The wrong words can cost you business and make it a constant battle to grow your online store sales.
E-Commerce stores aren't like physical stores where you can touch the product, hold it up to the light, and see what color it really is... or even try something on and confirm the perfect fit.
With e-commerce stores, your browser is relying entirely on your product descriptions.
And with our brandable course on E-Commerce Copywriting Essentials you'll love how you can teach your students how to power-up their short form copy and start generating the sales their shop really deserves!
Here's what you'll be teaching...
There are 4 modules in the course, with multiple lessons, an introduction, and a concluding action plan. The course can easily be delivered as a self-study eBook, membership site resource, online course, live workshop, or any other way you want.
Here's a summary of each module's learning outcomes:
Introduction
You'll start out with an overview of the course and what your students will learn, so that everyone is excited to jump in and get going.
Module 1 - How Copywriting Impacts Your E-Commerce Sales
E-commerce copywriting refers to any text or written content you create for your online store, such as headlines, home pages, category pages, product descriptions, promo offers, calls-to-action, and so on. These are all places where your copywriting skills can help bring in more sales.

In this first module, you'll help your students identify the metrics that will help them assess the effectiveness of their e-commerce copy, so they know if they're achieving their goals.
Module 2 - Make Your E-Commerce Copywriting Sales-Ready
Your online store must be attractive and easy for visitors to use. It needs to provide the information they need and lead them logically to the shopping cart, where they make their purchase.

In Module 2, you'll have your students plan the customer journey and use their copywriting skills to create the pages that will appear on their e-commerce site, ensuring that customers make informed buying choices.
Module 3 - Optimize Your E-Commerce Copy to Boost Conversions
Once you have the key pages of your online store in place and working for you, it's time to consider what else you can do to increase conversions and generate more sales.

In Module 3, you'll explore add-ons that can boost revenue and discuss how search engine optimization is an essential step to attract new customers.
Module 4 – Conclusion and Next Steps
In this final module, you'll teach some tips so that your students can continue to see the best results from their e-commerce copy.

You'll also review the course and have your students plan their next action steps, so they can achieve the goals they set for E-commerce Copywriting Essentials.
100% No Risk Guarantee
Take a look through all the materials.
If you don't think you or your customers can benefit from this content, let us know in the first 7 days, and we'll give you a full refund. No questions asked. Just contact us at support@contentsparks.com.
If you like it, keep it. And if you're ready to take action quickly to get to that next level, you could be closing sales in the first week.
And here's all the content you'll get!
Lead Generation Materials
Student Materials - to Learn & Take Action
* A 70-page Course Book - which gives you content and activity instructions you can use to create a self-study course, eCourse, or online or offline workshop (You'd pay $2,000+ just to learn how to create a course like this, and you'd still have to spend months doing it yourself)
* Action Guide - 44-page guide which helps your students take action on what they learn, so you'll have happy, successful customers
* E-Commerce Copy Checklist (6 pages) – To use alongside the Action Guide to help your student verify their e-commerce copy is on the right track.
* A 30-Page Summary Cheat Sheet - which you and your clients can quickly reference to save time, versus having to refer to the book every time (Customers love these!)
* 30 Colorful Graphics that are used in the course book and slideshow - which not only give a snapshot view of concepts, but also give your content some visual zing (in .pptx and .png)
* 11 Screenshots that are used in the course book and slideshow (in .pptx and .png)
* Course Overview Infographic - A visual overview of the course (in .pptx, .pdf, & .png)
* Course Roadmap - The student's journey through the course (.pptx, .pdf & .png)
Contents are delivered as .docx, pptx and .xls. Images are .pptx, .pdf & .png.
Not sure about White Label Courses? See what Content Sparks customers are saying...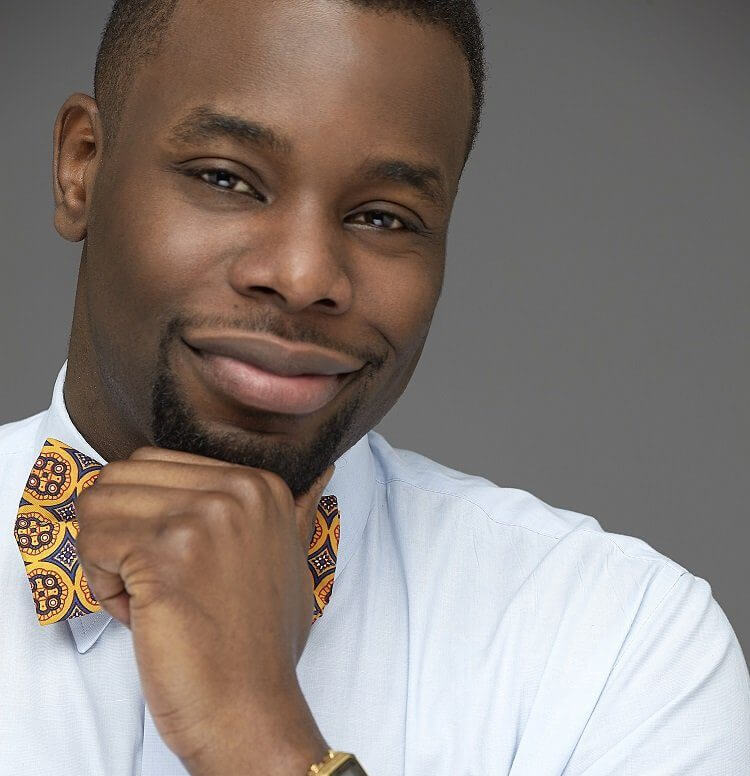 I've been a customer/fan ever since
My training and coaching practice is more profitable and less stressful because of Content Sparks. I searched the internet for private label content solutions to avoid starting from scratch every time I had an idea for a new product. Luckily one deep SEO rabbit hole led me to Sharyn's excellent site, and I've been a customer/fan ever since. I use the courses to power my private coaching, membership sites, and premium value workshops. Content Sparks has researched, written, and packaged the best business fundamentals, so you don't have to These resources have saved me time and earned back my investment.
Javontae Williams
Owner, Red and Brown Lifestyle Media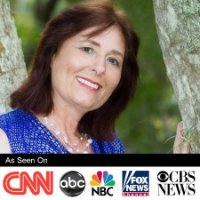 Thanks to Content Sparks, I've been able to start a membership site
Thanks to Content Sparks, I've been able to start a membership site. I always wanted to do it, but never had the time. I'm charging $27 and $97 per month and am using Content Sparks products to drip new content each month. With 50 members at the $27/month right now, that's an additional $1,350/month right there, all from a $149 investment.

Amazing community support, powerful and timely support
I have to say that I recently took part in a 10-day challenge that Sharyn and Content Sparks developed, and it moved me to complete a project I had been putting off for more than a year. Looking back, I feel that the amazing community support, powerful and timely support and an outstanding process guided me to successfully complete my project in the 10 days, something I didn't really think I could do. If you get the chance to take part in one of Sharyn's future challenges I recommend that you jump in. you'll be so glad you did!
Barbara Jemmott
Course Director, Your Entrepreneurial Spirit
Here are a few ideas for using your content...
Frequently Asked Questions
Your license gives you the rights to edit or cut up the content into sections, combine it with other content, or transform it to other media formats (such as audio, video, graphics, etc).
You can then share or sell the content with paid customers or prospects who have given you contact details.
The exception is the content meant for promotion, such as tweets, blog posts, and graphics. You can publish those freely anywhere on the web to drive traffic to your site and offers.
You are not allowed to sell or give away a license or the editable files to anyone else. That means you can NOT sell or share the Private Label Rights (PLR), Resell Rights, or Master Resell Rights to anyone.
Also, you are not allowed to publish the content freely on the web where anyone can read or download it, including free membership sites or forums. The exception is promotional materials, as mentioned above. This protects the value of your content.
You have the option to rewrite it if you choose, but it is not necessary. However, we recommend that you rewrite and add to any web-based content that you want found by search engines (like Google), so that it will rank higher in search engines. Adding value to existing content is also important, such as additional images, examples, stories, or lists of resources. By adding your own personal examples and experience, you'll boost your reputation and credibility exponentially.
Pricing your content is always a challenge and it depends on your own market. Some people charge $97 for a webinar series. Others add it to a $27/month paid membership program each month. And some have charged as much as $1997 for a full training program with coaching added.
Take a look at what competitors and similar businesses are charging in your industry. Then find your own middle ground based on how you want to position yourself.
We recommend that you never charge less than $27, depending on the length of the program, and charge more if you're adding live or video elements. Charge even more if you're adding coaching.
You can always contact our support desk here:
You should expect an answer within 24 hours, except on weekends.
Get your license to E-Commerce Copywriting Essentials today: