Want More Content on Writing Your Expert Book?
We've created an 'expansion pack' which includes two reports, supporting materials and other great content that you could add on to your Write Your Expert Book package.
Or, use the content on its own to attract more followers, build customer loyalty, and drive more leads and sales.
As an expansion pack, the content allows you to provide an even more extensive program for your students. You can use the reports to create additional training, and could even add them directly to the existing Course Book. Use the other supporting and extra content to supplement those reports. You could also use the content as bonuses, or consider using elements as additional lead magnets to attract students to this or another course.
The Write Your Expert Book Expansion Pack includes:
8 Ideas for Increasing Your Digital Book Sales – Report (1203 words, 6 pages)

Supporting Graphic & Slideshow – Colourful graphic and slideshow to complement the report (in .pptx, .pdf & .png)

Writing and Editing Tips for Polishing Your Book – A list of useful tips for writing and editing your digital book (851 words, 5 pages)

Supporting Slideshow – A slideshow to complement the writing and editing tips (in .pptx)

Author Website Checklist & Copy Templates – A checklist for all the elements to complete to create the perfect author website, and templates for putting together key copy parts (7 pages)
Social Media Optimization Checklist – A complete checklist of all the essential parts to using social media to promote a book (4 pages)
Screenshot previews of all your content in the "Write Your Expert Book Expansion Pack":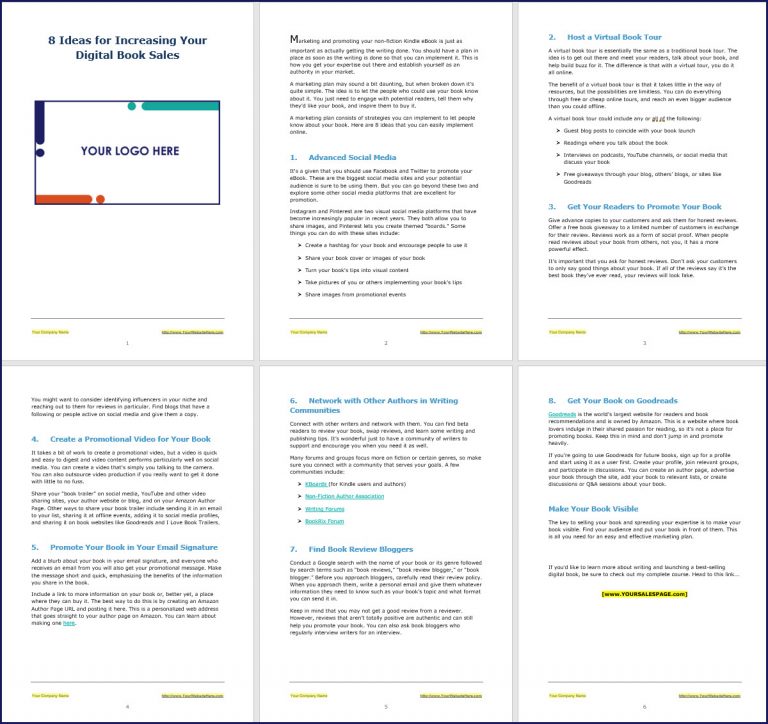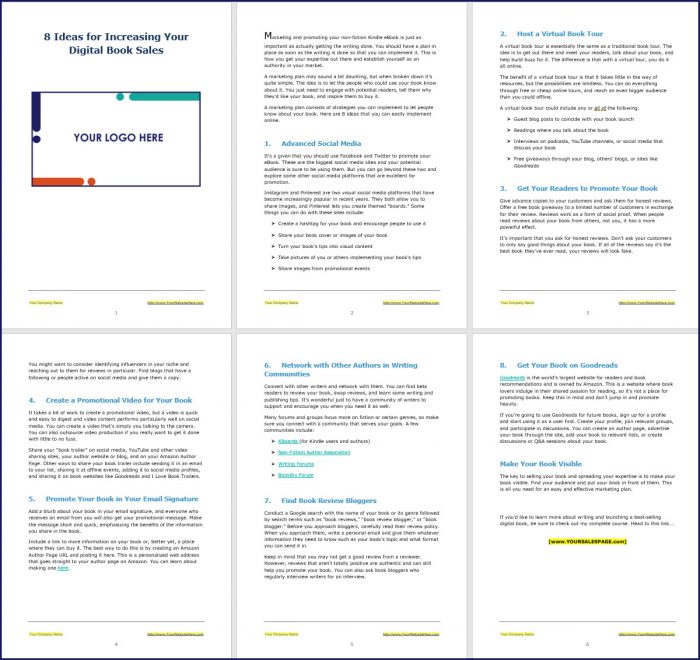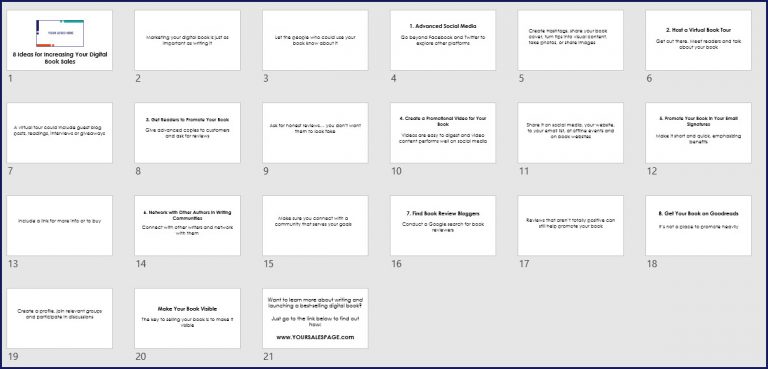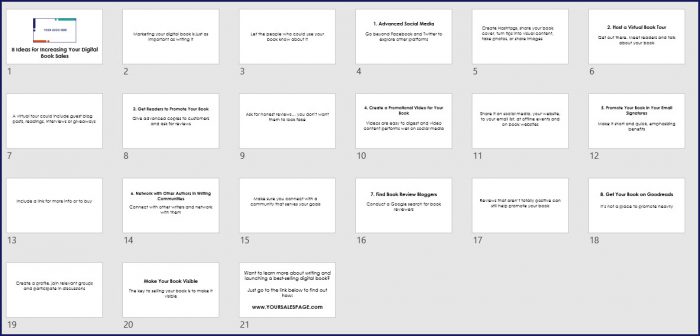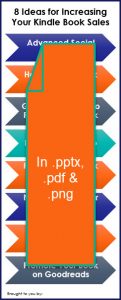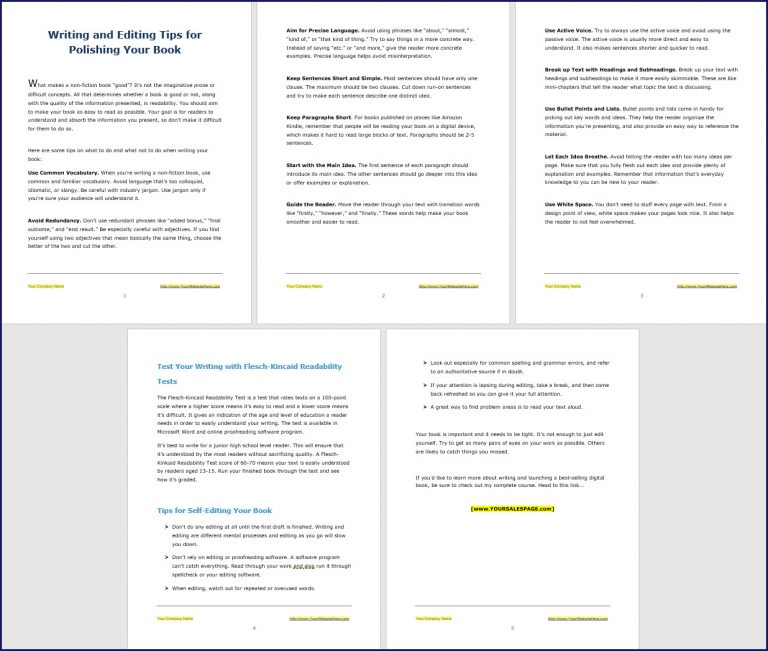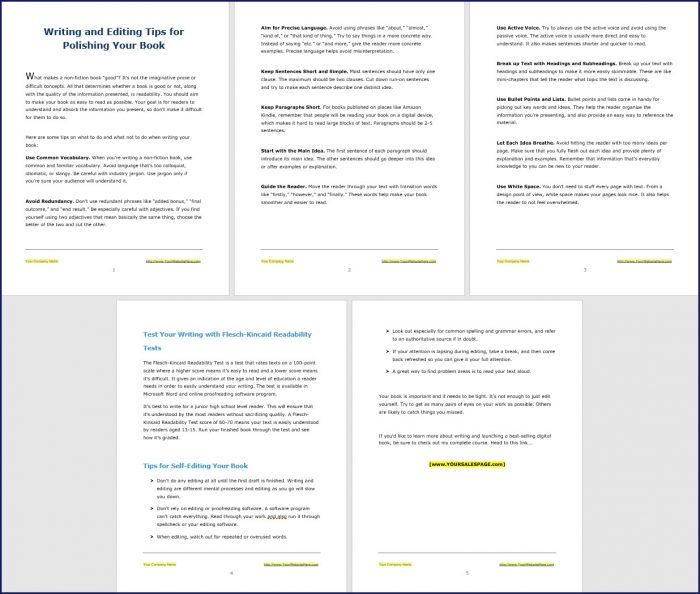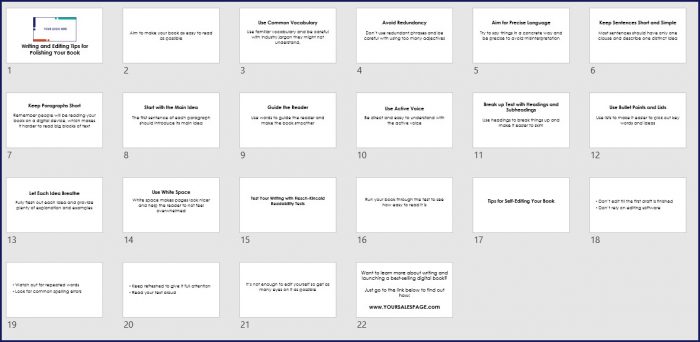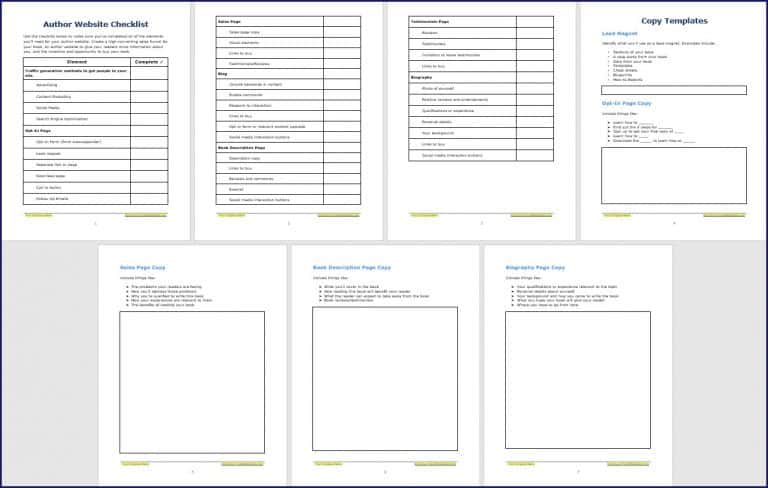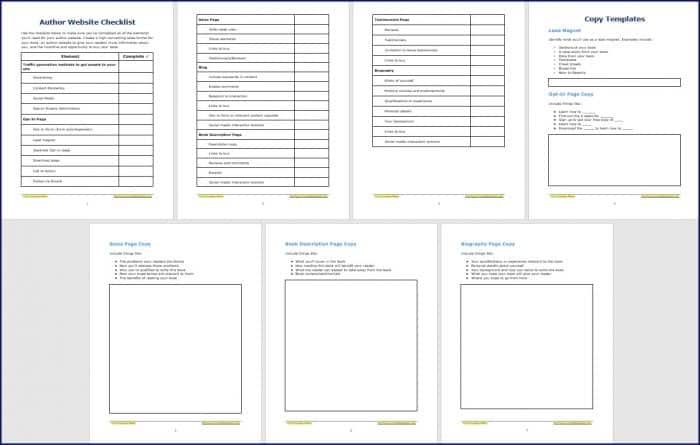 And grab the Write Your Expert Book Expansion Pack here: