Want More Content on Know Your 'Why'?
We've created an 'expansion pack' which includes worksheets, done-for-you emails, blog posts and other great content that you could add on to your Know Your 'Why' package.
Or, use the content on its own to attract more followers, build customer loyalty, and drive more leads and sales.
As an expansion pack, the content allows you to provide an even more extensive program for your students. You can use the materials to create additional training, and could even add them directly to the existing Course Book. Use the extra content to supplement those main course materials.
You could also use the content as bonuses to increase the value of your program. Or consider using elements as additional lead magnets to attract students to this or another course.
The Know Your 'Why' Expansion Pack includes:
Find Your Life Purpose Worksheet – 15 key questions you need to answer to uncover your life's purpose and put it into an action statement to help you achieve it. – in .docx.
Course Trello Board – The Action Guide for 'Know Your 'Why" set up for you in an interactive Trello Board. Also includes a Canva Image Template for board headers. Just copy the board and edit however you want. Then offer it as a bonus for students in your program, so they have a digital way to complete the Action Steps. You can even repurpose it in the future for other online courses!
5 DFY Emails – 5 pre-written emails to use in your lead nurturing or student follow-ups. Just customize and add to your auto-responder:
Break through what's holding you back by discovering your 'why' (343 words)
Can you communicate your 'why' to others? (290 words)
How to discover the passion you never knew you had (306 words)
Ready to dispel your fears and take action? (317 words)
Why it's so important to figure out your 'why (283 words)
5 DFY Blog Posts – 5 blog posts you can customize, repurpose, and use anywhere in your business (people love using these for livestream starters too!):
What's Holding You Back from Achieving Your Goals? (576 words)
How Knowing Your 'Why' Can Benefit Your Health and Help You Live Longer (546 words)
How to Turn Your Hobbies and Interests into Your Career (577 words)
The 5 Habits of Successful People Who Know Their 'Why' (560 words)
Mastering the Daily To-Do List: How Knowing Your 'Why' Can Help (589 words)
Screenshot previews of all your content in the Know Your 'Why' Expansion Pack: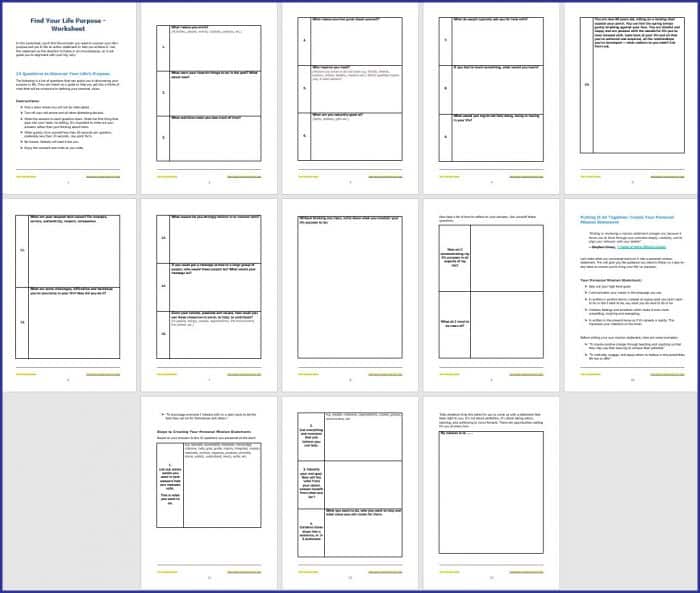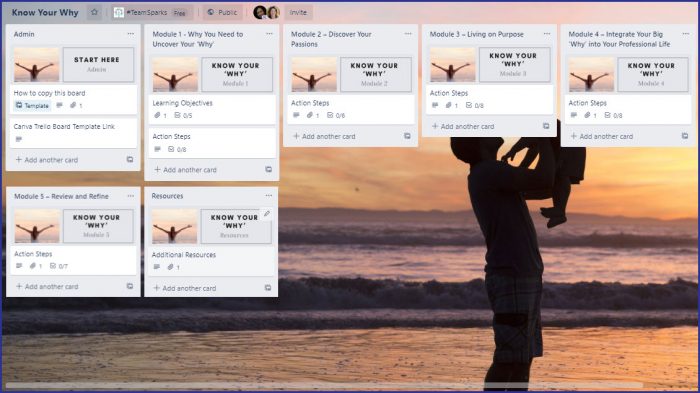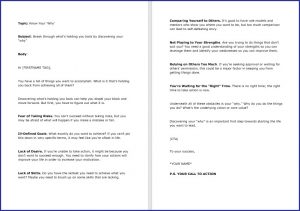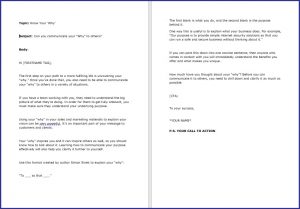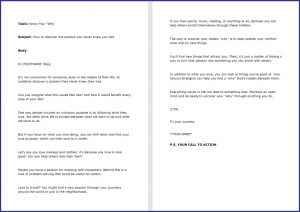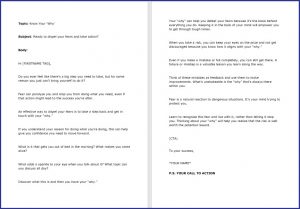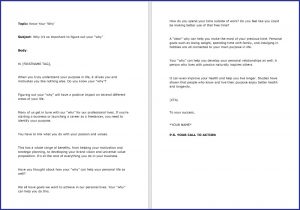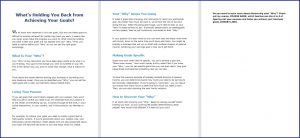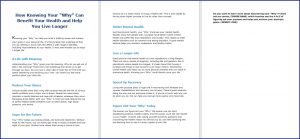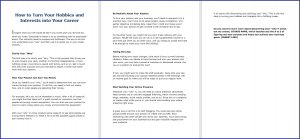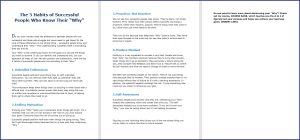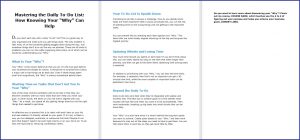 If you don't already own the main course on Know Your 'Why', you can get it here:
Then, be sure to pick up the Know Your 'Why' Expansion Pack here:
Get the Know Your 'Why' Expansion Pack: