Description
Profitable Pricing:
How to Set the Ideal Price for Your Product or Service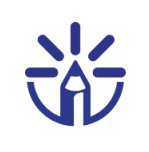 If you're running any kind of business, whether selling product or service, one of the most nerve-wracking decisions you have to make is….
How much should I charge?
If you price things too high, you might scare away your best potential customers.
If you set the price too low, you might be decreasing your perceived value AND leaving money on the table.
Then there's all those different strategies you could implement. Payment plans, pricing levels, sales promotions, etc.
The list of pricing options is endless!
And you can guarantee that your own clients and customers are AGONIZING over what to do.
That's why we put together our step-by-step course called Profitable Pricing.
We're providing you with all the materials you need to teach people a simple process for figuring out the ideal price for their products and services.
You'll be teaching people how to set a price that will give them the maximum profit potential.
Best of all…
You can customize & rebrand EVERYTHING with your own name and logo.
Then use your content to create your own valuable:
Webinars & Hangouts – The slides are all done and ready to share online
Workshops & Seminars – All your teaching materials are ready to go
Videos – Use your slides to record your videos
Presentations – Just asked to do a talk? Grab your slides and go
eBooks – The Course Book is ready to rebrand and sell
Email courses – Each chapter in your Course Book is a ready-made email to copy/paste
…and more.
You'll save days of time and thousands of dollars when you don't have to create your content from scratch or outsource it. Our expert researchers, instructional designers, and writers have done the hard part for you.
Your license gives you the rights to customize and deliver our unique content as-is, transform it into other media, cut it up into smaller pieces of content, or combine it with other content. (The only thing you can't do is give away or sell the editable content. You must convert it to pdf or non-editable format)
Here's an overview of what you'll get in Profitable Pricing:
Course Modules
There are 6 modules in the course plus an Introduction and a Conclusion in which your participants do some action planning. Here's what you'll be teaching:
Introduction – You'll start off by discussing the importance of pricing effectively and an overview of what your participants will be learning in the course.
Defining Your Customer – Teach your people how to ask the right questions about their customers so that they can set prices that are affordable, relevant, and demonstrate the right value to their market.
Know Your Competitors – In this module, you'll teach people how to research their competitors effectively and look at market trends so that they won't make fatal pricing mistakes that damage their competitiveness.
Positioning Your Product or Service  – Now your participants need to perform the critical activity of defining their unique value. You'll help them determine exactly where they'll position themselves in their market.
How to Create a Pricing Strategy – It's time to get down to details. In this module, you'll explore different pricing strategies and help people select the one that will work best for their particular business model.
Monitoring Your Pricing – Prices aren't set in stone. In this module, you'll teach participants how to keep their finger on the pulse of their market's reaction to their prices so they can stay relevant and competitive.
Lowering and Raising Prices – It's inevitable that at some point your students will need to raise or lower prices. In this module, you'll explore when that's appropriate and some tips for using price changes to their advantage.
Conclusion – Without an implementation plan, your people are far less likely to put their learning into action. In the Conclusion, you'll walk them through creating an action plan with next steps and deadlines.
Participant Materials
Your students will receive a range of content that they can use for self-study, to reinforce and remind them of what they learned, and as additional learning resources:
Course Book – Self-study content and activity instructions – 37 pages, 7007 words
Course Workbook – Worksheets for completing the learning activities – 18 pages
Know Your Competitors Worksheet – Spreadsheet for tracking competitor information
Graphics – 9 Images used in the course (.ppt and .png)
Course Summary Checklist
Infographic – 10 Best Practices for Pricing (.ppt and .png)
Infographic – 10 Pricing Mistakes to Avoid (.ppt and .png)
Examples of  Well-Known Positioning Statements
Facilitator Materials
Rather than just leaving your people to learn on their own, expand your course with the teaching materials we've created for you:
Slides – 64 slides to use for classroom, presentation, webinar, Hangout, or video
Speaker Notes – Use the script and instructions in Notes section of slides to guide your presentations
Top 5 Ways to Deliver Your Training – The most popular ways to use your new content
Instructions for using your new content – Step-by-step ways to use your content, repurpose it, and customize it.
Promotion Materials
You'll want to let everyone know about your course. To start off your promotion, we've created more content that you can use as-is or to spark a multitude of promotion ideas:
Tweets about Profitable Pricing – 10 Tips to use for social media or to repurpose elsewhere.
Editable eCover Templates – 10 Designs in 2D psd, ready to convert to your own branded eCovers
Take a look at some screenshots of what you'll get:
Contents are delivered as .doc, ppt and .xls. Images are .png, .pptx. eCovers are .png & .psd
Using Your Content
Ideas for Using Your Content:
Hold a webinar, Hangout, or teleseminar and use the slides and speaker notes for your visuals and script. Then follow up with paid coaching sessions that go into more detail about implementing what participants learned.
Customize and sell your own ecourse and follow it up with additional coaching or more in-depth training on each sub-topic.
Use all the content to run a workshop or class offline and add individual coaching on specific skills your customers need to improve on.
Use the summary checklist to build your list through squeeze page giveaways or as a printed cheat sheet to hand to offline customers. Then follow up with emails promoting the full course.
Use sections of the content for an autoresponder series that pre-sells the entire course, all combined as a paid ebook or course.
Use part of the content in an autoresponder series that promotes an ebook or course, either your own or as an affiliate.
Use the slides and speaker notes to create a video series for your clients, with the worksheets as downloads to accompany each video.
Add the content to your paid membership site in any format.
Combine the content with other content to create an even larger course or series of courses.
Use snippets of the content as tweets to fill up your social media schedule or as tips of the day.
Use the content and tools for yourself and your clients or to learn more about this topic.
Excerpt
Want to see samples? Here's a section from "Defining Your Customer":
Where to Find Customer Data

You can never have too much data about your customers, so it's good to use every available opportunity to gather this information. Here are a few ways to go about it.

Current Customers

Consider your current customers. Gather information about them through surveys, the sales follow-up process, interacting on social media and any other touch points you have with them. Start with whatever customer data you already have on file. Among other things, ask them why they buy from you.

Your Competitors' Customers

Carry out the same data gathering as above with your competitors' customers. The challenge here is that, unlike your own customers, you may not have a wealth of information on your competitors' customers. Use social media, online reviews and whatever other data you can find. You can also conduct surveys and ask for information directly.

Your Products and Services

Go through your products and services and, for each feature or aspect, ask yourself what type of person would benefit from this feature.
Here's an Excerpt from the Course Book:
Please read our Content Rules to see what you CAN and CAN NOT do with your content.