Social Media Content Planner
Want to tap the power of social media to attract students to your courses?

A strong social media presence is essential to your course success. It cultivates relationships, establishes expertise and brand recognition, promotes engagement, and converts followers into prospects and customers.
However, the reason most course creators see no results from their social media content is that they're missing an essential ingredient:
A clear social media STRATEGY!

A social media strategy is your plan of action. It details what you want to do and achieve, allowing you to measure your success and adjust if necessary. Your strategy will give you the tools and the focus to:
consistently and powerfully engage with your audience,
create content,
develop and execute campaigns, and
motivate your followers to act.
Yes, a social media strategy consists of a tangible plan with goals, tactics, timelines, and analytics. But what makes a strategy so powerful is the direction, vision, and motivation it provides.
But what exactly should go into your social media content plan? And how can you know it's working?
We've put together a planner that walks you through everything you need for planning your social media for the next 90 days.
And the best news? It's brandable!
Created in PowerPoint, you can easily add your fonts, branding, and other content in a few clicks.
Save your planner as a PDF and upload it to Amazon KDP (formerly known as Createspace) and sell it as a Print on Demand product – which gives you another revenue stream.
When you purchase this planner, you'll open the pack and find a PDF with the simple customization instructions and how to upsell your online courses and other products. There's also a checklist sharing the steps to upload into KDP.
Finally, there's a cover template that you can customize to reflect your business.
Order your copy today, download, customize, and sell it as a paperback in the Amazon store tomorrow!
Ideas for how to use your paperback planner:
A welcome gift sent to new students on your course
A special gift to hand out to attendees of your live, in-person event or workshop
A surprise bonus mailed to your best customers
A paid product on Amazon, as part of your new series of physical planners
Stand out from other course creators and provide a physical companion planner to your program. People will love it and remember you!
Please Note: Since this is a PLR Planner (private label rights), it can NOT be sold on Amazon Kindle. It is against their terms to sell brandable, PLR products on Kindle.
This planner is a valuable add-on to our course on how to Create Your Social Media Master Plan, and would take you hours to create on your own.
Luckily, we've done the work for you, so all you have to do is tweak them for your audience and add your branding.
Here's exactly what you'll get:
Social Media Content Planner
226-Page Planner, beautifully designed in PowerPoint (for both US Letter AND A4 size)
Ready to brand and upload to Amazon KDP as a printable paperback
Cover for your planner in the correct sizes for KDP
Easy to edit in PowerPoint, then convert to pdf for upload
Simple, step-by-step instructions

Barbara Jemmott
Course Director, Your Entrepreneurial Spirit
Amazing community support, powerful and timely support
I have to say that I recently took part in a 10-day challenge that Sharyn and Content Sparks developed, and it moved me to complete a project I had been putting off for more than a year. Looking back, I feel that the amazing community support, powerful and timely support and an outstanding process guided me to successfully complete my project in the 10 days, something I didn't really think I could do. If you get the chance to take part in one of Sharyn's future challenges I recommend that you jump in. you'll be so glad you did!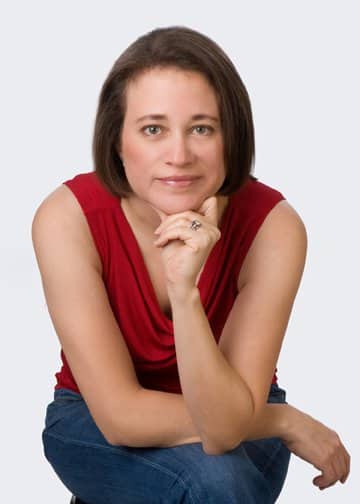 VaNessa Duplessie
It saved me at least $50,000 worth of my time.
I used Content Sparks products to create a lead magnet for $37 intro coaching calls. With one solo ad, I got 123 emails and 65 phone numbers of prospects. Now it's up to me to call them! [In addition], I was blown away with the quality. It saved me at least $50,000 worth of my time.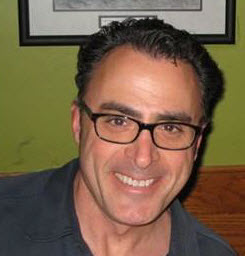 Daniel Ulin
This is first-rate stuff—highly recommended
When it comes to premium customizable content, look no further than Sharyn's suite of products. This is beautifully researched and exquisitely crafted material. Even if you don't end up modifying and rebranding it for your own business, you're guaranteed to find the content itself incredibly useful. Sharyn's trainings drive even greater value into the customer equation; don't miss them. I've been in marketing for over three decades, and Sharyn and her team continue to impress me with each new release.
This is first-rate stuff—highly recommended. Period.
FAQs about Our White Label Planners
Yes! Planners are loved by audiences in every market. They help them to mentally get organized and plan their growth. Planners are loved by both B2B and B2C audiences. B2B often buy planners in bulk for their organizations. In fact, research indicates that a planner is one of the most appreciated corporate gifts.
Yes...
Our planners come in PowerPoint and are easy to customize and save as a PDF. You can then upload them to Amazon KDP, or any other print-on-demand service.
We recommend that you get your first planner printed and sent to yourself before sharing or selling them. This means you have something to show people when you're marketing your planner, and you can see how it looks! I recall the excitement I felt when I unwrapped my first printed planner, and I know you'll feel the same way too!
The planner, journal, and diary market is currently worth $114 million alone! And it is growing at just under 10% a year. Yes, there have been slight downturns at times, such as with the pandemic. But that always turns around as the market for planners starts growing again.
Planners are a great additional revenue stream for your business, one that can be added to automations and social media so that they market themselves
Sure! If you scroll up, you will see an image with the layouts. I know they're small, but they give you an idea of what's in the planner. We find our customers love to mix-and-match the content from other planners, as well as add in their own thoughts, to make their planner utterly unique!
FAQs about White Label Content
Your license gives you the rights to edit or cut up the content into sections, combine it with other content, or transform it to other media formats (such as audio, video, graphics, etc).
You can then share or sell the content with paid customers or prospects who have given you contact details.
The exception is the content meant for promotion, such as tweets, blog posts, and graphics. You can publish those freely anywhere on the web to drive traffic to your site and offers.
You are not allowed to sell or give away a license or the editable files to anyone else. That means you can NOT sell or share the Private Label Rights (PLR), Resell Rights, or Master Resell Rights to anyone.
Also, you are not allowed to publish the content freely on the web where anyone can read or download it, including free membership sites or forums. The exception is promotional materials, as mentioned above. This protects the value of your content.
You have the option to rewrite it if you choose, but it is not necessary. However, we recommend that you rewrite and add to any web-based content that you want found by search engines (like Google), so that it will rank higher in search engines. Adding value to existing content is also important, such as additional images, examples, stories, or lists of resources. By adding your own personal examples and experience, you'll boost your reputation and credibility exponentially.
Pricing your content is always a challenge and it depends on your own market. Some people charge $97 for a webinar series. Others add it to a $27/month paid membership program each month. And some have charged as much as $1997 for a full training program with coaching added.
Take a look at what competitors and similar businesses are charging in your industry. Then find your own middle ground based on how you want to position yourself.
We recommend that you never charge less than $27, depending on the length of the program, and charge more if you're adding live or video elements. Charge even more if you're adding coaching.
You can always contact our support desk here:
You should expect an answer within 24 hours, except on weekends.
Your Investment
As you can see, Content Sparks course kits pack in a lot of value.
That's because as sales and marketing course specialists, we develop top-notch material for you.
So you don't have to spend months to research the topic, narrow down the key points, outline a logical flow, design learning activities, write all the content, develop worksheets and checklists, create the slideshow, design graphics, edit and proofread everything, and make it look professional.
And you don't have to spend thousands of dollars to hire a team to do all of that for you.
Instead, you can easily and quickly create your own course…
With help from a company with a long track record of success…
You can earn more money, work fewer hours, and become the authority in your market.
All for significantly less than trying to do the same thing on your own.
I'm a passionate learner who is fanatical about well-written content, hates to waste time, and loves to share my knowledge with others. I've also spent over 25 years creating marketing and training programs for Fortune 500 companies, small businesses, and entrepreneurs.
During that time, I've built up my own flourishing businesses as a training consultant and then as a provider of brandable, ready-to-teach business and marketing courses. In other words, we create the courses and YOU get to teach them under YOUR name!