Teach Your Clients How to Design a Group Coaching Program
Use our done-for-you course kit to deliver your own, branded online course or in-person event that helps them design a group coaching program that expands their impact & transforms lives.
Everything you need to attract students to your course, so you can close more sales...
A ready-to-go course, saving you months of time on content creation...
The ability to edit, customize, and brand the materials, so it fits your market & your personality...
A Complete "Course-In-A-Box," At A Fraction Of The Cost Of Starting From Scratch...
Here's why your students will love Create Your Group Coaching Program...
Anyone trying to build a solid coaching practice or service business knows it's hard to thrive unless you have 1-to-1 clients. But there's a BIG problem with that:
You can only serve a few people at a time
You're always struggling to find your next client
Earning more means working longer hours… and never having a moment to yourself.
But... There IS another way… Some would say a better way... Group Coaching Programs give you the ability to impact more lives AND give the personal attention that gets better results for your clients.
With group coaching, you work with small groups of clients in live sessions, often in combination with other training and resources. It's the ideal mix of coaching, training, and accountability.
It gets the best results for the most clients…. without breaking the bank for anyone!
1-to-1 coaching isn't for everyone, and it can be too expensive, a real bank-breaker for many people. Other times, the person isn't ready to do 1-2-1 with you just yet, they want to experience working with you before they go all-in.
Luckily, sometimes less is actually more... as long as you know how to make 'less' work for you.
Because the truth is... More people can afford a LITTLE of you than those who can afford ALL of you.
But even if you're already a skilled coach, it doesn't mean you're a natural at group coaching.
When you're coaching a group of people, the dynamics are different. You have to do things like:
Build in engagement and accountability
Facilitate relationships among group members
Handle potential conflict
Spark conversation and exchange of ideas
Ensure everyone is participating in the sessions and keeping up
As a group coach, you want clients to be making progress and begging you for the next group session.
How can you teach your own audience to deliver group coaching programs like that?
We've got your back!
Content Sparks has created a powerful, 6-module, Ready-to-Teach course called 'Create Your Group Coaching Program' that you can both LEARN from and TEACH under your own name.
This premium program covers the critical components for creating a wildly-engaged, high impact group coaching experience,
….without burning out or spending every waking second of every single day on your tablet or laptop, or walking around with your phone glued to your hand.
No matter where your audience is right now in their business…
Whether they're a new coach wondering "How the heck do I even start a group coaching program?"
Or a more established coach or trainer who's had a business for years, but just never gained traction with their group coaching programs….
Or a consultant who's nestled somewhere in between…
Our brandable, easy-to-edit course is perfect for them.
In Create Your Group Coaching Program you'll teach your students how to:
Establish the group coaching mindset they need in order to create profitable, thriving group programs… without burning out or trying to please everyone
Plan and create their results-focused group coaching program with ease and efficiency (no more late nights or last-minute "What do I do?" panic attacks)
Run engaging, productive live group sessions… where members feel safe, supported, and motivated to succeed
Set up the marketing essentials they need in order to make sure their group coaching program isn't just effective, but also profitable (no more relying on 1:1 clients)
Evaluate what's working and what isn't… both for their group members AND for their own goals
[Check out the Module Overviews below for more details on what you'll cover in the course.]
Our ready-to-go course kit is divided into separate modules and lessons, so it can easily be broken up to deliver sections over time – to avoid overwhelm and give time for implementation.
Best of all, everything is editable and rebrandable.
So you can learn from it yourself and start creating your own group coaching program,
AND, you can use the same materials to help your clients, customers, members, and prospects.
That's because when you purchase a license to our customizable courses, you get the rights to:
Edit the content any way you want
Put your name and brand on, and
Repurpose it into whatever media you want
Then use your new course to...
Attract a flood of leads for your other products and services
Expand your reputation as an expert with online courses, webinars, workshops, videos, and more
Provide resources for your clients to help them get results (and win their lasting devotion)
Create a nice new income stream with a paid program (in any format you want)
You'll be helping your audience implement a powerful strategy for growing their audience and their business.
And... you'll be adding a major asset to your own business (a course!) that will take it to a whole new level.
Get Create Your Group Coaching Program Now!
100% No Risk Guarantee
Take a look through all the materials.
If you don't think you or your customers can benefit from this content, let us know in the first 7 days, and we'll give you a full refund. No questions asked. Just contact us at support@contentsparks.com.
If you like it, keep it. And if you're ready to take action quickly to get to that next level, you could be closing sales in the first week.
Here's what you'll teach in Create Your Group Coaching Program:
Introduction
You'll start out with an overview of the course and what your students will learn, so that everyone is excited to jump in and get going. This module will help motivate your students to focus on the real reason they're taking your course!
Module 1 – Why Group Coaching?
Having a group coaching program can eliminate your business burnout, help your clients get exceptional results, grow your revenue, AND enable you to make a bigger impact on more people's lives. Your students need to work smarter, not harder.

In this first module, you'll explore the benefits group coaching can provide to your students' business and their potential customers. You'll help them establish a group coaching mindset for success, and guide them to set clear business goals they want to achieve with a group coaching program.
Module 2 – Design Your Results-Driven Group Coaching Program
You know that you want to offer a group coaching program and you've identified the goals you want to achieve with it.
In Module 2, you'll guide your students through creating their Group Coaching Program Plan, including all the details of how they'll structure and deliver their offer.
Module 3 – Apply Proven Group Coaching Skills to Facilitate Success
The truth? Locating your audience and choosing your delivery method is just the beginning. If you truly want to create a group coaching program that gets results and frees you from the grind, you have to have some skills that are unique to group coaching. The strategies and tools in Module 3 will help.
Module 4 – Marketing Your Program
Now that you have a group coaching program you're sure will help people, you'll want to get the word out and start enrolling members.

In Module 4, you'll show your students how to set up the basics they need in order to sell their program and attract the clients who will benefit most.
Module 5 – Evaluating Results
Once you've run your group coaching program, you'll want to evaluate it to make sure that it's meeting your business needs while achieving the goals your group members are striving for.

In Module 5, you'll help your students choose evaluation tools and analyze the results they've obtained so far.
Module 6 – Review and Refine
In this final module, you'll teach some tips to your students to capitalize on their group programs. You'll also give your students the opportunity to review the course and plan future action.
Get your license to Create Your Group Coaching Program:
And to teach the program above, here's exactly what you'll get in Create Your Group Coaching Program:
Click on any tab to see a detailed list of course content you'll get with your license:
Lead Generation Materials
Student Materials - to Learn & Take Action
* A 88-page Course Book - which gives you content and activity instructions you can use to create a self-study course, eCourse, or online or offline workshop (You'd pay $2,000+ just to learn how to create a course like this, and you'd still have to spend months doing it yourself)
* Action Guide - 41-page guide which helps your students take action on what they learn, so you'll have happy, successful customers
* Self-Assessment Questionnaire - for your students to fill out and gauge their level of competence in each coaching skill
* Group Coaching Intake Form - a sample intake form for you students to use for ideas and adapt for their own use
* Weekly Accountability Template – use this template to keep your students responsible for taking action to achieve their goals
* Group Coaching Planner – for your students to plan out all the details of their program
* A 42-page Summary Cheat Sheet - which you and your clients can quickly reference to save time, versus having to refer to the book every time (Customers love these!)
* 30 Colorful Graphics that are used in the course book and slideshow - which not only give a snapshot view of concepts, but also give your content some visual zing (in .pptx and .png)
* Course Overview Infographic - A visual overview of the course (in .pptx, .pdf, & .png)
Not sure about the value of our done-for-you course content? Here's what business owners just like you have to say about Content Sparks: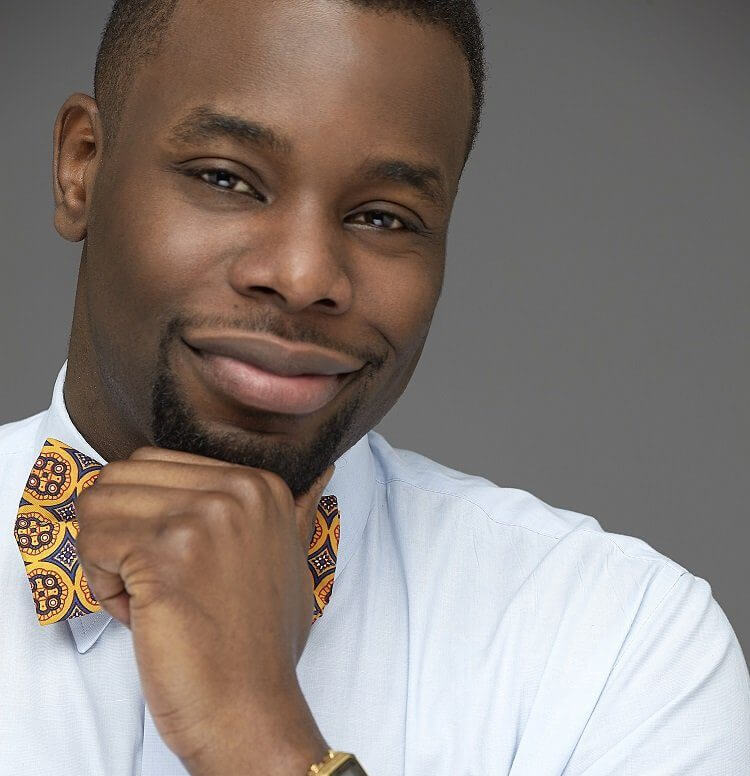 I've been a customer/fan ever since
My training and coaching practice is more profitable and less stressful because of Content Sparks. I searched the internet for private label content solutions to avoid starting from scratch every time I had an idea for a new product. Luckily one deep SEO rabbit hole led me to Sharyn's excellent site, and I've been a customer/fan ever since. I use the courses to power my private coaching, membership sites, and premium value workshops. Content Sparks has researched, written, and packaged the best business fundamentals, so you don't have to These resources have saved me time and earned back my investment.
Javontae Williams
Owner, Red and Brown Lifestyle Media

Amazing community support, powerful and timely support
I have to say that I recently took part in a 10-day challenge that Sharyn and Content Sparks developed, and it moved me to complete a project I had been putting off for more than a year. Looking back, I feel that the amazing community support, powerful and timely support and an outstanding process guided me to successfully complete my project in the 10 days, something I didn't really think I could do. If you get the chance to take part in one of Sharyn's future challenges I recommend that you jump in. you'll be so glad you did!
Barbara Jemmott
Course Director, Your Entrepreneurial Spirit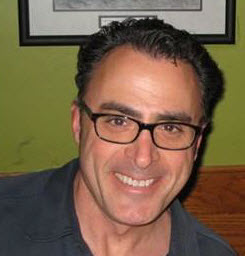 This is first-rate stuff—highly recommended
When it comes to premium customizable content, look no further than Sharyn's suite of products. This is beautifully researched and exquisitely crafted material. Even if you don't end up modifying and rebranding it for your own business, you're guaranteed to find the content itself incredibly useful. Sharyn's trainings drive even greater value into the customer equation; don't miss them. I've been in marketing for over three decades, and Sharyn and her team continue to impress me with each new release.
This is first-rate stuff—highly recommended. Period.
Frequently Asked Questions
FAQs about Create Your Group Coaching Program

FAQs about White Label Content
Does your audience include people wo are struggling to grow because all they can do is 1-2-1?
Are they relatively new to being an entrepreneur or overwhelmed and not sure where to start?
If you answered yes to either of those questions, then our Group coaching is a must-have!
You'll be the one to give them the essentials they need to know in order to create a clear, focused group coaching program. They'll love you for it!
Action Based Business Coaching is about giving your audience the skills they need to become a brilliant business coach. Group Coaching is about teaching and guiding in small groups, and has less focus on business coaching skills and a deeper focus on facilitating and managing a group.
Wait! I have your Faciliating With Confidence course, how does this compare? It's a different course but of course there are small areas of overlap. The emphasis here is on creating a group coaching program, and using coaching skills to get the best results. There's also tips on marketing your group coaching program, and how to evaluate your students success. As you can see, it's not the same thing!
The options are endless for building your course business from this one workshop to a huge training library!
Here at Content Sparks, we've given you everything you need to run your courses online virtually. However, you'll find the content is easy to adapt to an in-person training with some simple replacement of the virtual logistics, group coaching, or live seminar. Just have students do the action steps as small group and partner activities and then reconvene to debrief and discuss their results.
Many of our clients do amazing in-person events with our course kits, and you will too!
Yes... absolutely
You can work through the course yourself and be your own case study to share with your audience. You can interview successful entrepreneurs in your niche and ask them about their planning, their promos and what worked and what didn't. You'll find interviews are a great way to plug any perceived knowledge gap and add incredible value to your audience!
The Thing to Keep In Mind...
While there are other done-for-you content companies out there, only Content Sparks specializes in sales and marketing products.
Our products are developed by our in-house team, so this isn't available for sale anywhere else.
And 'Create Your Group Coaching Program' was based on our 30+ years of experience developing products just like this one for Fortune 500 companies and small business owners...programs that get results.
Get your license to Create Your Group Coaching Program: Only
$297
100% No Risk Guarantee
Take a look through all the materials.
If you don't think you or your customers can benefit from this content, let us know in the first 7 days, and we'll give you a full refund. No questions asked. Just contact us at support@contentsparks.com.
If you like it, keep it. And if you're ready to take action quickly to get to that next level, you could be closing sales in the first week.
Again, this is Sharyn Sheldon, and thanks for reading.
I hope you enjoy teaching Create Your Group Coaching Program and I'm so excited to see what it's going to do for your business and for your customers!
P.S. On the fence? Think about it this way...
There's a risk-free guarantee... There's PROOF this works....
And since it's EASIER to do this than to do it all yourself, why not give it a shot?
P.P.S. If you don't buy this, will your business hit a plateau?
Will you continue to have to trade time for money?
Or will you have to work even more hours to increase revenue, maybe even at the expense of your personal life?
Don't let that happen to you.
Get this now, and let's start growing your business today.
Grab your license to Create Your Group Coaching Program now:
Here are a few ideas for using your content...