Want More Resources for Next Level Website Content?
We've created an 'Expansion Pack' which includes an assessment, articles, worksheets and more, that you could add on to your Next Level Website Content package.
Or, use the content on its own to attract more followers, build customer loyalty, and drive more leads and sales.
As an expansion pack, the content allows you to provide an even more extensive program for your students. You can use the materials to create additional training, and could even add them directly to the existing Course Book. Use the extra content to supplement those main course materials.
You could also use the content as bonuses to increase the value of your program. Or consider using elements as additional lead magnets to attract students to this or another course.
The Next Level Website Content Expansion Pack includes:
Embed Videos in Your Long-Form Content and Keep Readers Engaged – Learn why videos boost your long-form content and how you can create and embed videos into that content.
Next Level Videos for Your Long-Form Content – Worksheet – Use this worksheet to plan, create, and embed your own videos in your long-form content to keep readers engaged and improve your page rankings.
Make Infographics a Part of Your Web Content Strategy – Learn how infographics can help your web content strategy and how to present content in infographics that have minimal text and are designed to clearly present information in an easy-to-follow, engaging format.
Next Level Infographics for Your Web Content Strategy – Worksheet – Use this worksheet to plan out your next infographic. Complete with checklist, so you don't forget anything!
Is Your Web Content 'Next Level'? Website Grader – Answer the questions in this assessment to get an overall grade for your website. Then find out the steps to take in order to 'level up' your website content! In .docx and interactive .xlsx format.
Social Media Images – An editable Canva template with 10 beautifully designed social media images.
Expansion BONUS!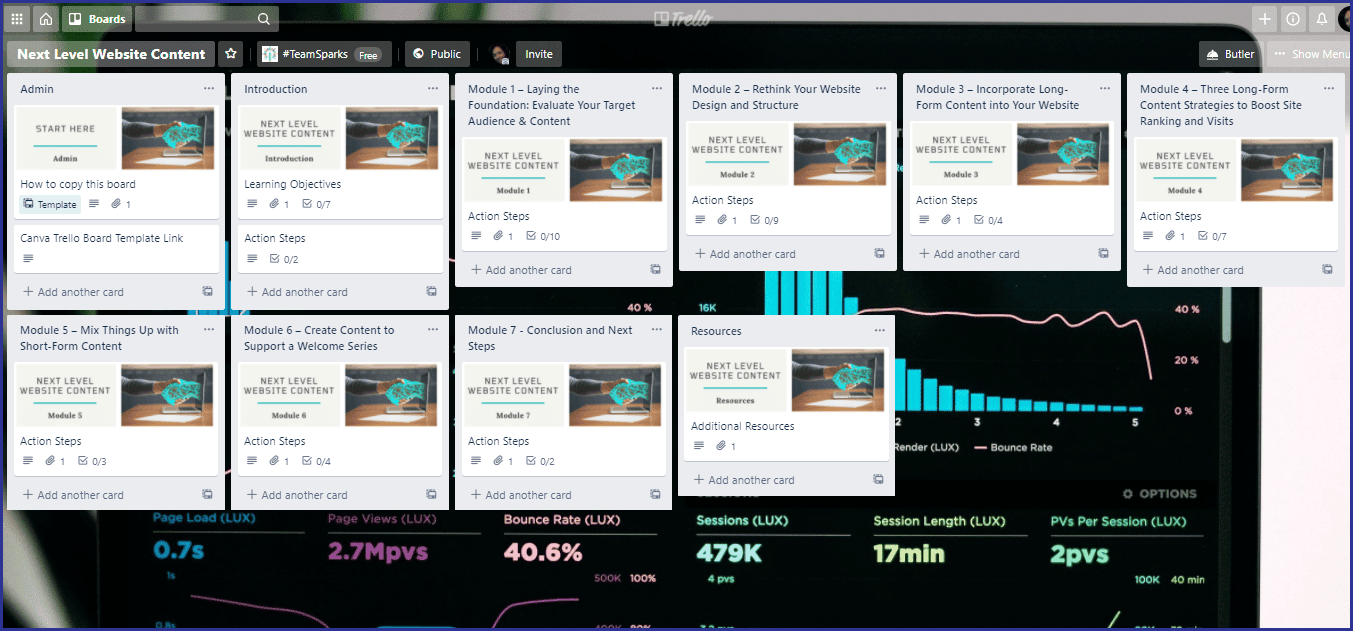 If you get BOTH Next Level Website Content AND this Expansion Pack, you'll get the following bonus:
Trello Board – The Action Guide for 'Next Level Website Content' set up for you in an interactive Trello Board.
Just copy the board and edit however you want. Then offer it as a bonus for students in your program, so they have a digital way to complete the Action Steps.
You can even repurpose it in the future for other online courses!
IMPORTANT: The Bonus Trello Board will be sent via a separate email when you purchase both packages – the main course on Next Level Website Content AND the related Expansion Pack.
Screenshot previews of all your content in the "Next Level Website Content Expansion Pack":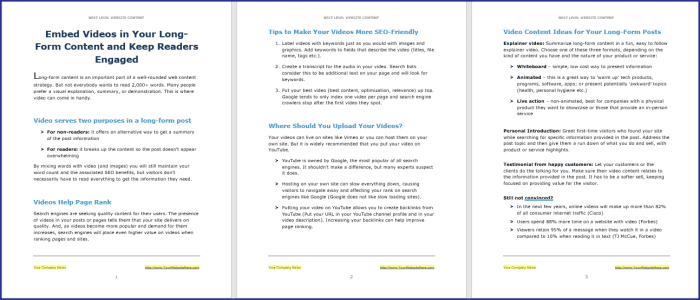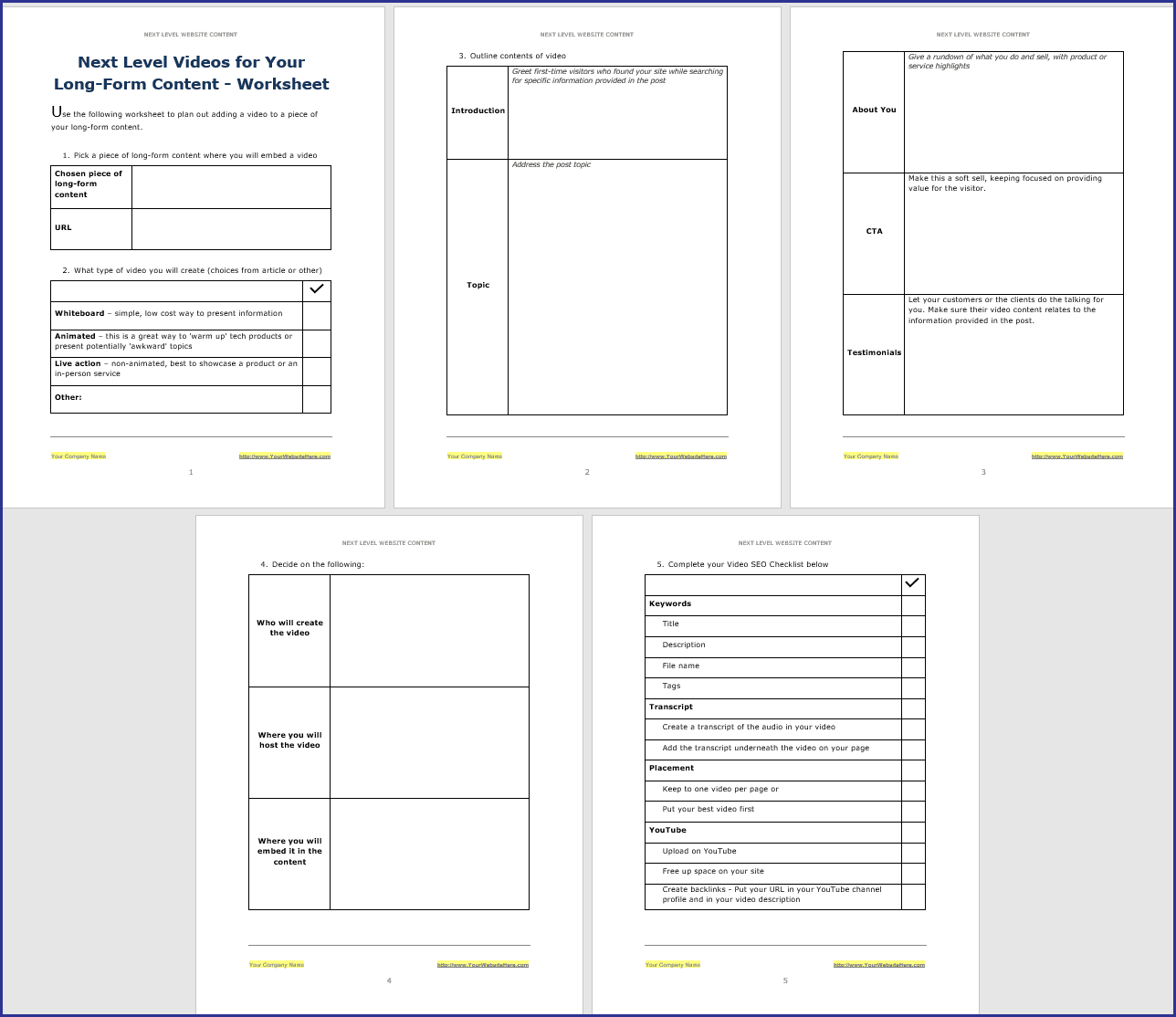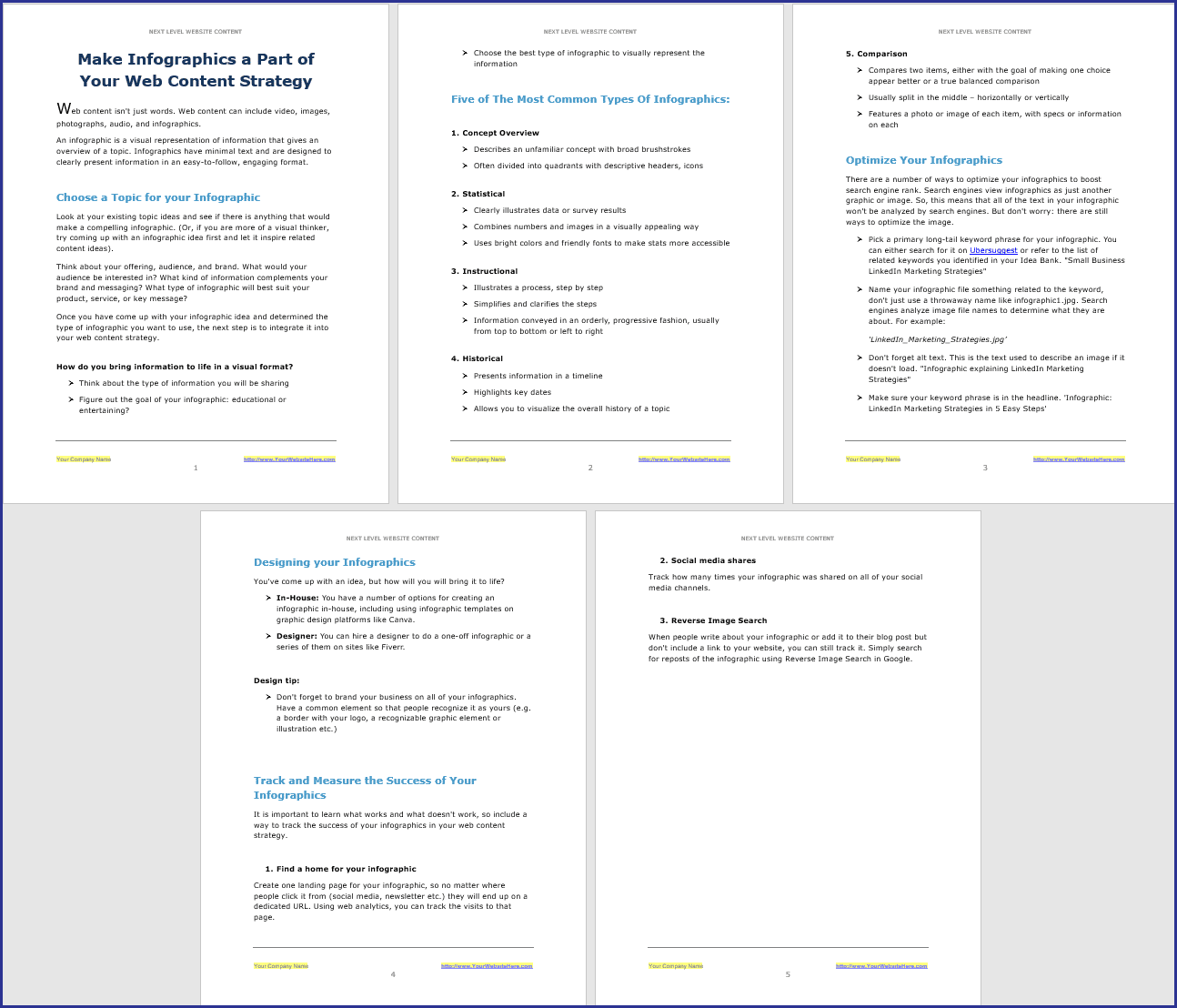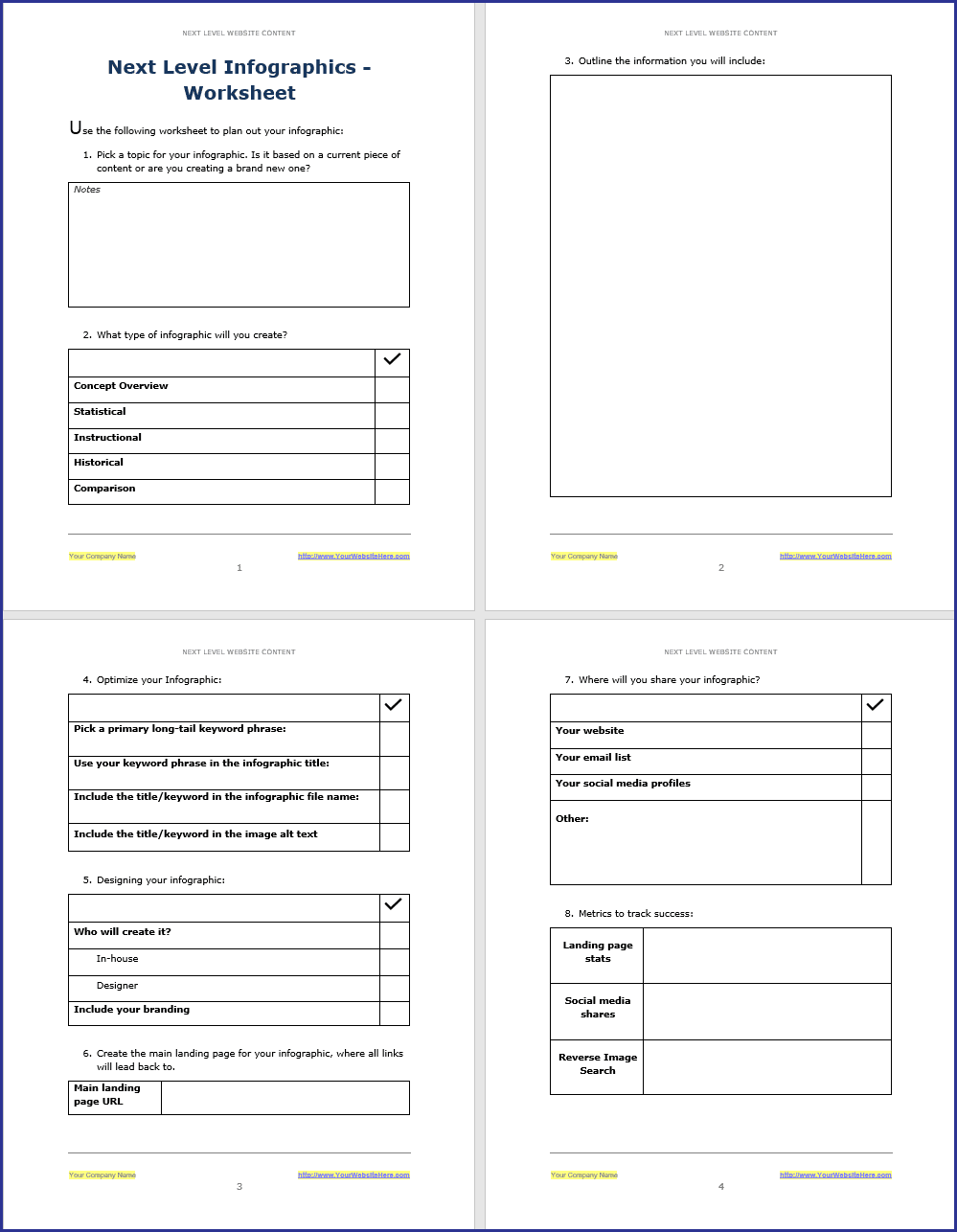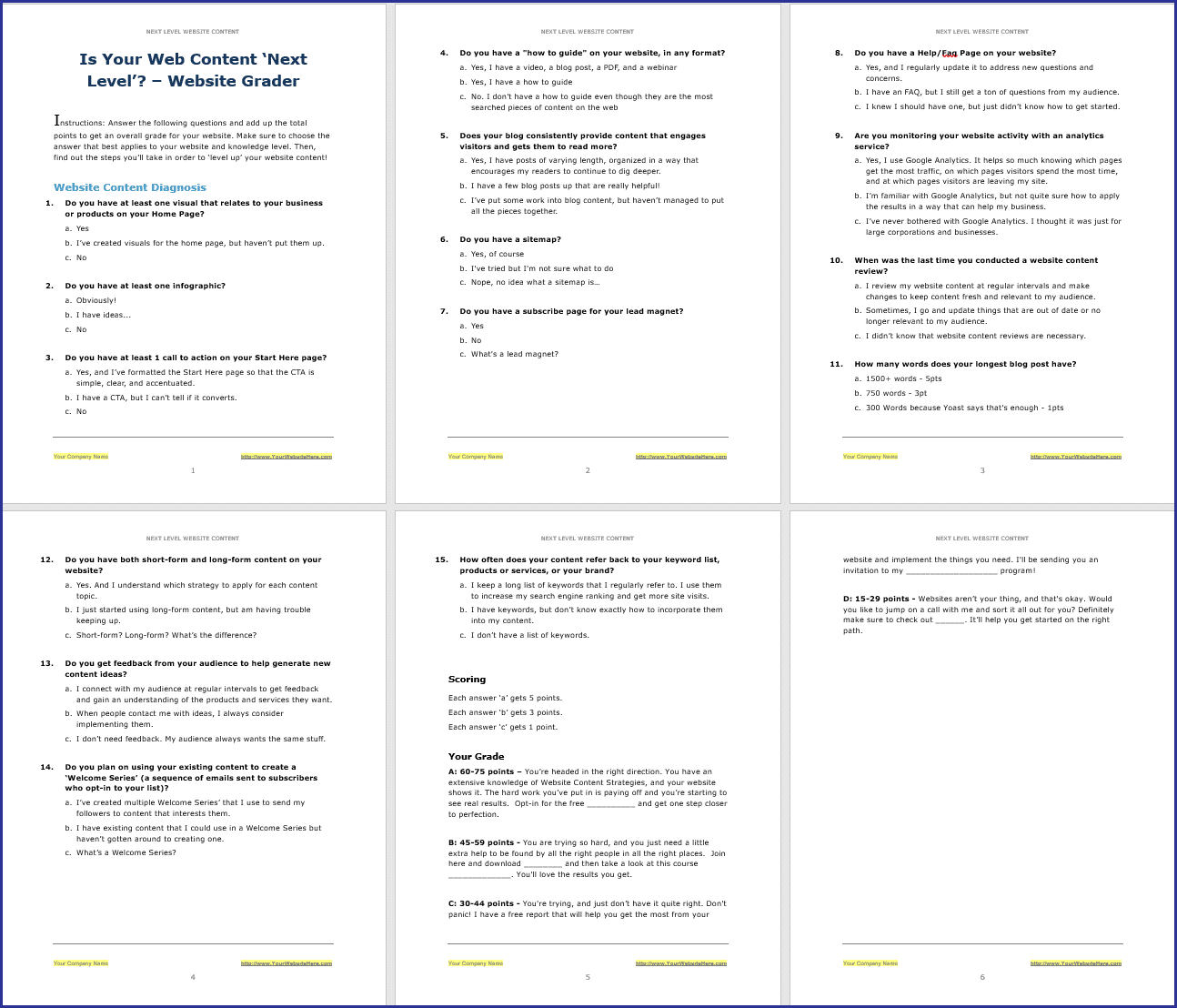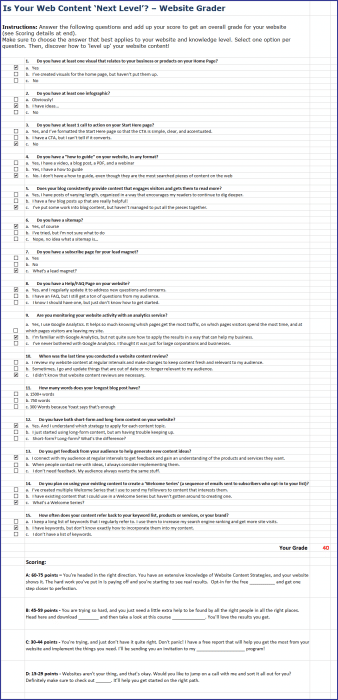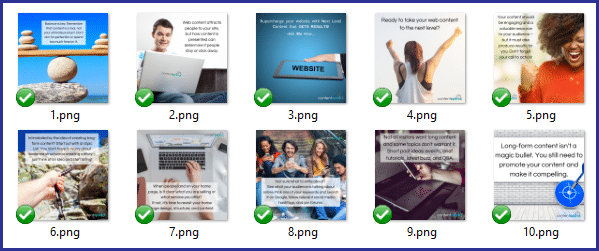 If you don't already own the main course on Next Level Website Content, you can get it here:
Then, be sure to pick up the Next Level Website Content Expansion Pack here:
Get the Next Level Website Content Expansion Pack: