Do you work with entrepreneurs or business owners?
If so, then you're going to love the collection of 'Email Marketing Essential Skills' courses that we've hand-picked for you!
These are all courses that are vital to the growth and continued success of a business.
Mix and match them with other courses in our Shop to create a longer curriculum or training program for your audience. Or use them as add-ons or upsells to other courses or coaching services you offer.
The beauty is in their versatility and flexibility. Any of the courses can be delivered as stand-alone programs or slot easily into your other programs.
Remember - our most successful customers offer a series of courses so they can earn more revenue AND always meet their audience's needs!
Target Audience
Audiences who get the very best results from the selected courses are:
NOTE: The selected courses give you the building blocks that you can easily add into any longer training program.
All you have to do is decide on the theme for your curriculum, and then add in any other courses you know your audience will need.
Topics and Outcomes
While each course has detailed learning objectives, the high-level topics and outcomes of the Email Marketing Essentials courses include:
Want all 5 Essential Skills Courses?
IMPORTANT: When you add the Email Marketing Essential Skills Courses bundle to your cart, you'll see all 5 of the listed courses in your cart. No need to add each one individually.
Here's a summary of each course in our Email Marketing Essential Skills bundle:
Click on the 'Learn More' button to see details for each course, or on the 'Add to Cart' button to immediately add the course to your cart.
In How to Build an Email List from Scratch, your students will learn how to start and grow the type of email list that drives their business success. To help you deliver the course, you'll get the following white label course content:
If your audience is brand new to email marketing and have never build a list before, start them out with this course. And be sure to recommend the tech that you use yourself, so you can support them with any troubleshooting.
In List Building Lead Magnets, you'll show your students how to create an opt-in gift that will build their list and attract new customers on auto-pilot. To help you deliver the course, you'll get the following white label course content:
If your audience needs to create a new lead magnet to step up their list-building, or if they need more guidance than the beginner content in Email List from Scratch, then List Building Lead Magnets is a great workshop to teach or add on to our other email marketing courses.
In Autoresponder Emails that Convert, your students will learn how to write a targeted, automated email series. To help you deliver the course, you'll get the following white label course content:
Having an automated series of emails that promote a specific product or service is a great way to add passive income or get more sales of your offers. For those in your audience who already have a list or in the process of building one, Autoresponder Emails that Convert is another valuable add-on workshop OR a stand-alone course.
With Email Copywriting Essentials, you'll teach your students how to write compelling emails that engage and convert. To help you deliver the course, you'll get the following white label course content:
Very few people can easily sit down and write an email that gets opened, read through, and clicked on. If your audience struggles with the writing side of email marketing, then Email Copywriting Essentials is perfect as an upsell to any of our other email marketing courses. It also works beautifully as a stand-alone course.
In Attract Quality Leads with Content Upgrades, your students will learn how to build an email list of high quality leads interested in specific topics.. To help you deliver the course, you'll get the following white label course content:
Using content upgrades (lead magnets) inside blog posts is an ideal way for your audience to take their email list-building to the next level. So you can easily use Attract Quality Leads with Content Upgrades as a follow-up or add-on course for Email List from Scratch or List Building Lead Magnets. Or add it into any blogging curriculum, since you'll need a blog to have content upgrades!
Want all 5 Essential Skills Courses?
IMPORTANT: When you add the Email Marketing Essential Skills Courses bundle to your cart, you'll see all 5 of the listed courses in your cart. No need to add each one individually.
FAQs about Email Marketing Courses
If your audience is looking to start a business or grow their existing business, then they will be interested in email marketing.
Out of all the myriad marketing tactics out there, email marketing has the highest ROI. For every $1 spent, you can gain $42 back. ROI is higher than content marketing, advertising, and every other type of marketing currently available.
In addition, with email marketing you can always reach your audience directly. Social media comes and goes, and those platforms can cut you off without notice or just hide your content. With email, YOU control what your audience sees. Even if your website or entire business had a major crash, you could still reach your customers if you have their email address.
There's no asset that's more critical in your audience's business compared to their email list!
Yes...
You can go through the courses with your students and become your own case study. You can develop the skills as you teach.
When it comes to growing your own skills, email marketing is one of the easiest and quickest to learn. And it's the fastest to gain results from!
Email marketing is a huge topic. If we created a course that covered them all, it would have 50 modules and 10 lessons in each module! That's too much for most people to learn and still get results. So we've gather the most important email marketing courses to get started.
For those who don't have an email list already, if you begin with Email List From Scratch the rest just flow naturally from there.
If your audience has a list already and wants to grow it and profit more from their list, then look at the other courses and decide which one will make the biggest impact to start with. They can all stand alone or be taught in any order.
Be sure to look at the description in the details section for each course for more information about what it covers!
Here at Content Sparks we've given you everything you need to run your courses online virtually. However, you'll find the content is easy to adapt to an in-person training with some simple replacement of the virtual logistics, group coaching, or live seminar.
Just break up your students into groups or pairs for the action steps sections and have them work together where it makes sense. Then reconvene your larger group and debrief by having everyone share what they learned.
The courses will take longer that way, but you'll have delivered an even more valuable live workshop or even a VIP weekend. Many of our clients do amazing in-person events with our course kits, and you will too!
Yes you can! For example, Email List from Scratch is a comprehensive guide to building a new email list. You can use the first module (Start with the Essentials) as a webinar to gain leads and another module as a low ticket offer (LTO). Module 3 (Plot Your Customer's Journey) makes a perfect low-ticket offer.
Your core offer could be Email Copywriting, and you can add the other courses as your students complete the core offer. We recommend your LTO is sold for a minimum of $27.
Yes! These courses lend well to a 6-month Email Marketing Mastermind.
Each month, you teach a course and let your students discuss their progress. In month 6, they come together and share their results. This is a powerful way to bring a cohort of people through your content and gain amazing results.
We recommend that you sell places on your email marketing mastermind for $1500+ and limit it to 10 places.
FAQs about White Label Content
Your license gives you the rights to edit or cut up the content into sections, combine it with other content, or transform it to other media formats (such as audio, video, graphics, etc).
You can then share or sell the content with paid customers or prospects who have given you contact details.
The exception is the content meant for promotion, such as tweets, blog posts, and graphics. You can publish those freely anywhere on the web to drive traffic to your site and offers.
You are not allowed to sell or give away a license or the editable files to anyone else. That means you can NOT sell or share the Private Label Rights (PLR), Resell Rights, or Master Resell Rights to anyone.
Also, you are not allowed to publish the content freely on the web where anyone can read or download it, including free membership sites or forums. The exception is promotional materials, as mentioned above. This protects the value of your content.
You have the option to rewrite it if you choose, but it is not necessary. However, we recommend that you rewrite and add to any web-based content that you want found by search engines (like Google), so that it will rank higher in search engines. Adding value to existing content is also important, such as additional images, examples, stories, or lists of resources. By adding your own personal examples and experience, you'll boost your reputation and credibility exponentially.
Pricing your content is always a challenge and it depends on your own market. Some people charge $97 for a webinar series. Others add it to a $27/month paid membership program each month. And some have charged as much as $1997 for a full training program with coaching added.
Take a look at what competitors and similar businesses are charging in your industry. Then find your own middle ground based on how you want to position yourself.
We recommend that you never charge less than $27, depending on the length of the program, and charge more if you're adding live or video elements. Charge even more if you're adding coaching.
You can always contact our support desk here:
You should expect an answer within 24 hours, except on weekends.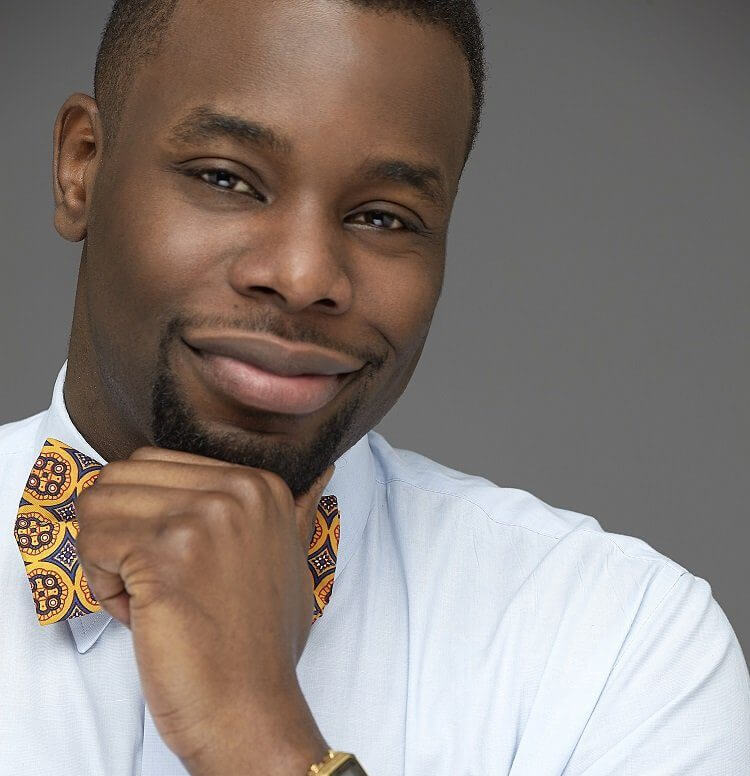 Javontae Williams
Owner, Red and Brown Lifestyle Media
I've been a customer/fan ever since
My training and coaching practice is more profitable and less stressful because of Content Sparks. I searched the internet for private label content solutions to avoid starting from scratch every time I had an idea for a new product. Luckily one deep SEO rabbit hole led me to Sharyn's excellent site, and I've been a customer/fan ever since. I use the courses to power my private coaching, membership sites, and premium value workshops. Content Sparks has researched, written, and packaged the best business fundamentals, so you don't have to These resources have saved me time and earned back my investment.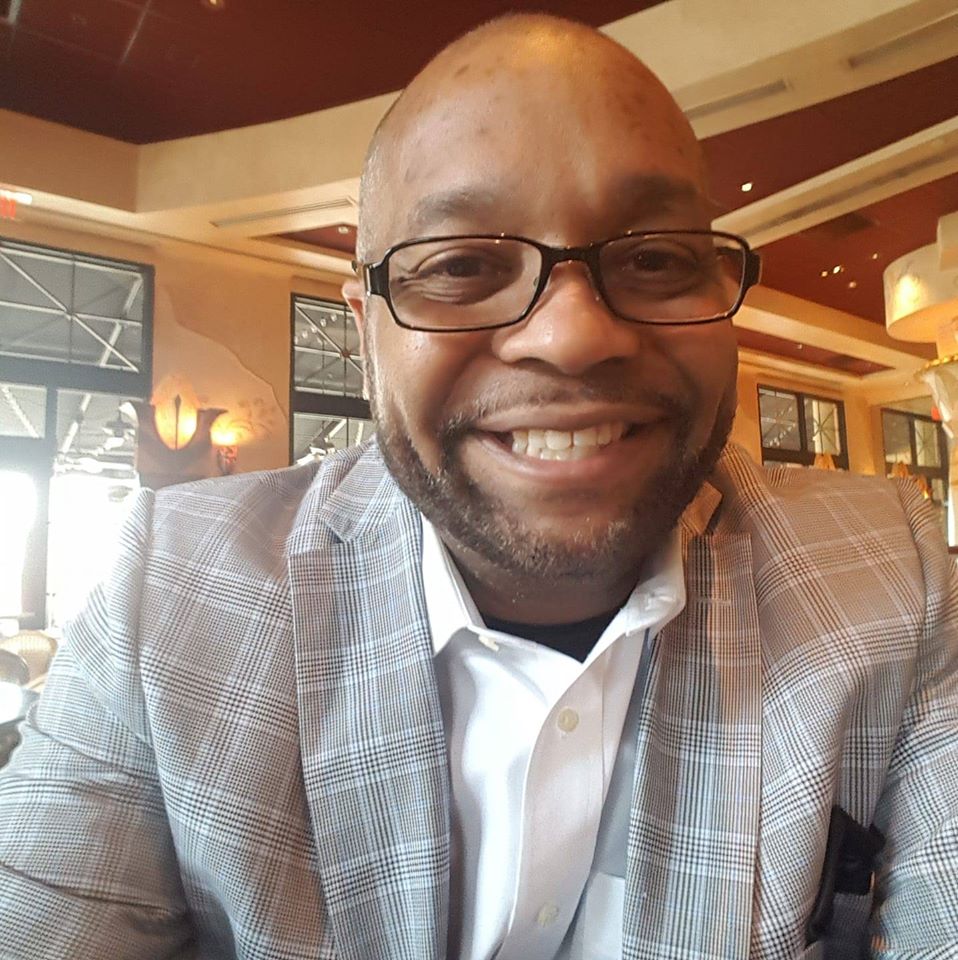 Chris Gloss
Possibilities Coach
Rapid Course Creation
It's a tremendous help to be able to reduce timeframes from 45 (days) to under a week. And that helps me secure more deals as well, because I can have that turnover time to be able to help support what the client needs, especially in these challenging times.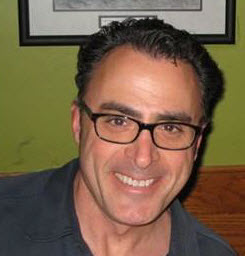 Daniel Ulin
This is first-rate stuff—highly recommended
When it comes to premium customizable content, look no further than Sharyn's suite of products. This is beautifully researched and exquisitely crafted material. Even if you don't end up modifying and rebranding it for your own business, you're guaranteed to find the content itself incredibly useful. Sharyn's trainings drive even greater value into the customer equation; don't miss them. I've been in marketing for over three decades, and Sharyn and her team continue to impress me with each new release.
This is first-rate stuff—highly recommended. Period.
Want all 5 Essential Skills Courses?
Get the biggest savings if you get ALL 5 courses at once...:
IMPORTANT: When you add the Email Marketing Essential Skills Courses bundle to your cart, you'll see all 5 of the listed courses in your cart. No need to add each one individually.
I'm a passionate learner who is fanatical about well-written content, hates to waste time, and loves to share my knowledge with others. I've also spent over 25 years creating marketing and training programs for Fortune 500 companies, small businesses, and entrepreneurs.
During that time, I've built up my own flourishing businesses as a training consultant and then as a provider of brandable, ready-to-teach business and marketing courses. In other words, we create the courses and YOU get to teach them under YOUR name!